NAFTA has 'failed' Americans, US prepared for drastic overhaul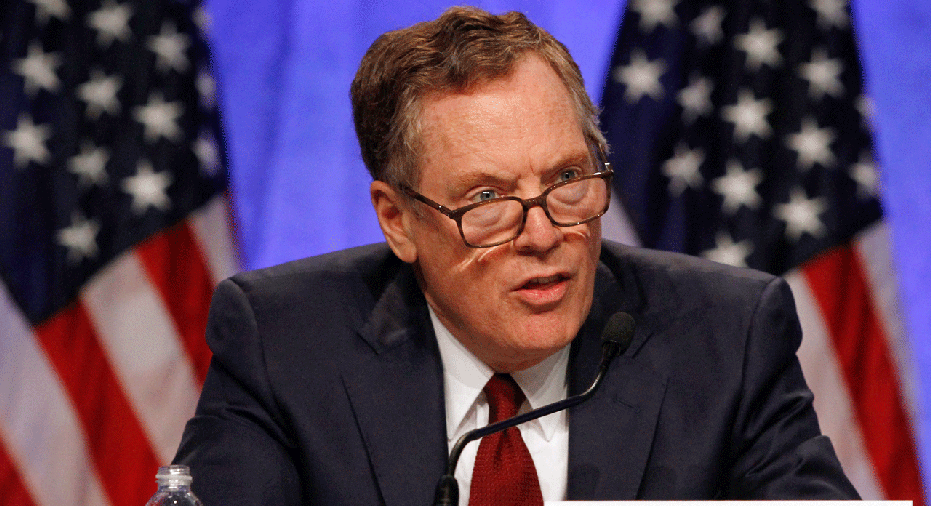 As officials from Canada and Mexico huddled with U.S. representatives for the first day of NAFTA renegotiation discussions in Washington, D.C. on Wednesday, the United States made it clear it is seeking a drastic overhaul of the pact.
"I want to be clear that [President Donald Trump] is not interested in a mere tweaking of a few provisions and a couple of updated chapters," U.S. Trade Representative Robert Lighthizer said. "We feel that NAFTA has fundamentally failed many, many Americans and needs major improvement."
Among those areas requiring improvement include "huge" trade deficits, unfair trade practices – including dumping, guarding against currency manipulation and labor provisions.
Lighthizer highlighted the United States' trade deficits with both Canada and Mexico as examples of the failure of the trilateral trading pact over the course of the last two decades.
"In 1993, when NAFTA was approved, the United States and Mexico experienced relatively balanced trade," he said. "However, since then, we have had persistent trade deficits, in the last year, totaling nearly $57 billion. In the auto sector alone, the U.S. has a $68 billion deficit with Mexico. Thousands of American factory workers have lost their jobs because of these provisions."
Meanwhile, Mexican Economy Minister Ildefonso Guajardo said Mexico believes NAFTA has been a strong success for both parties and the issue is not "tearing apart what … works" but rather strengthening the successful parts of the agreement.
Lighthizer didn't leave out Canada either. The U.S. trade rep said that while the trade deficit with Canada has balanced out over recent years, with Canada saying the U.S. had a slight surplus last year, over the last decade the U.S. "deficit in goods has exceeded $365 billion."
On behalf of her country, Canadian Minister of Foreign Affairs Chrystia Freeland said the three countries "have a powerful shared interest in reaching a mutually beneficial agreement. Strong economic fundamentals are a compelling argument for bolstering what works and improving what can be made better."
Earlier this week Freeland threatened to walk away from discussions if the United States followed through on a wish to eliminate the agreement's trade dispute resolution mechanism, something likely to create tension between the two countries.
But Lighthizer's tough rhetoric indicated the United States is serious about its negotiating standpoints and is prepared to hold steadfast in discussions. He said the task would be "a very difficult one."
"For countless Americans, this agreement has failed," he said. "We cannot ignore the huge trade deficits, the lost manufacturing jobs, the businesses that have closed or moved because of incentives, intended or not, in the current agreement. The numbers are clear."
President Trump has called NAFTA one of the worst trade deals the United States has ever signed.