Mutton Busting Has a Moment at Neil Gorsuch SCOTUS Confirmation Hearing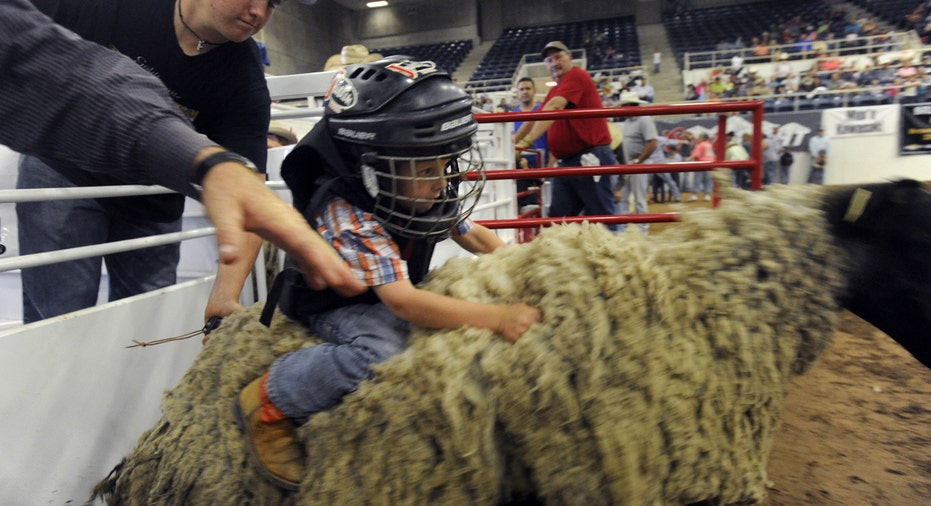 Judge Neil Gorsuch's Supreme Court confirmation hearing took a lighthearted turn Tuesday when the 49-year-old nominee talked about his affinity for an obscure rodeo event called "mutton busting."
Sen. Ted Cruz (R-Texas), a member of the Senate Judiciary Committee, asked Gorsuch to elaborate on his tradition of bringing his law clerks to a Denver rodeo event known as the National Western Stock Show, or the "Grand National," for a team-building activity. While talking about the rodeo, Gorsuch referenced his children's struggles with mutton busting – a mostly-grassroots pastime where kids try to ride a bucking sheep for as long as possible.
"I think my children still have PTSD from mutton busting," Gorsuch told a bemused Cruz. "Mutton busting, as you know, comes sort of like bronco busting for adults. You take a poor little kid, you find a sheep, and you attach the one to the other and see how long they can hold on. It usually works fine when the sheep has a lot of wool."
While Gorsuch's responses were meant as a humorous aside during an otherwise intense stretch of questioning, the reference drew light to a pursuit that heartland America has enjoyed for decades. Originating in the 1980's, mutton busting is a popular attraction in the Midwest at local fairs. Similar to bull-riding for adults, mutton busting competitions generally consist of groups of children under the age of 6, who wear protective gear and cling to sheep for as long as they can.
Since there isn't a national organization that regulates or organizing mutton busting events, there is little data on how many children participate in the sport each year. However, the National Western Stock Show has held mutton-busting events since 1993.
The Houston Livestock Show and Rodeo, one of the nation's top events of its kind, draws more than 3,000 applicants for its mutton busting events each year, according to KHOU-TV in Texas. Of that total, only 300 are chosen to participate.
Gorsuch's talk of mutton busting drew a quip from Sen. Al Franken (D-Minn.), who questioned the judge after Cruz had finished.
"Evidently, there's no animal abuse laws [related to mutton-busting]," Franken said.
If confirmed, Gorsuch wouldn't be the only Supreme Court justice to enjoy athletic pursuits while away from the bench. Justice Ruth Bader Ginsburg is known to work out with a personal trainer in her spare time, Politico reported in 2016.