Moody's: U.S. Debt Limit Not Doomsday Scenario...Yet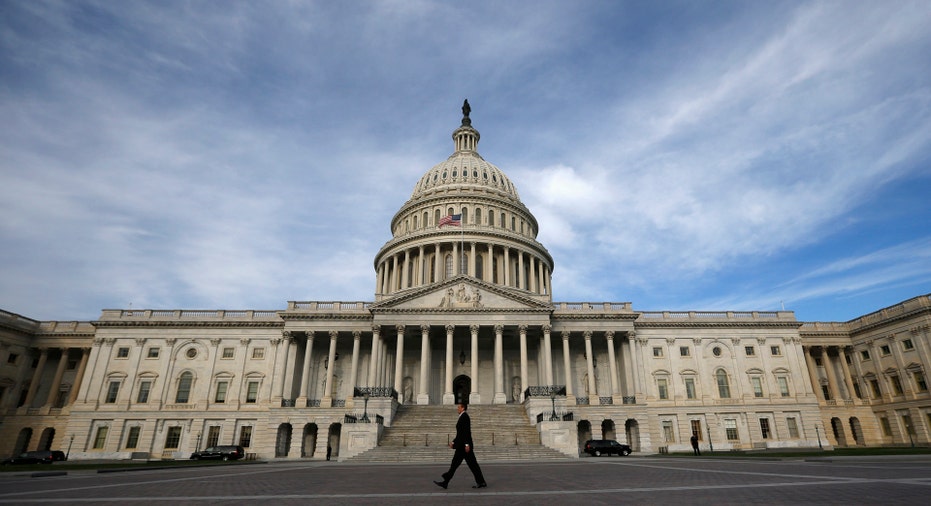 As the government again this week stands to run out of borrowing room, credit ratings agency Moody's on Monday said a reinstatement of the debt ceiling would "have no impact," and the U.S. will keep its pristine AAA credit rating -- so long as the nation continues to meet its obligations.
"Since the ceiling does not explicitly restrict the government's ability to refinance existing debt, and the government's market access is not in question, the only question relates to interest payments, for which the government can use extraordinary measures," said Sara Carlson, a senior vice president at Moody's, in a statement.
Those measures are tools the Treasury Department can use to ensure the government is able to continue paying its bills after borrowing authority is reached (in other words, when it has maxed out all of its credit lines). Though last week, Treasury Secretary Steven Mnuchin called on Congress to raise the borrowing limit "at the first opportunity," he said until then Treasury is ready to step in.
Beginning on Thursday, Mnuchin said Treasury will suspend sales of State and Local Government series (SLGS) securities – Treasury notes or bonds issued as a way to help those entities comply with tax rules – as its first in a series of extraordinary measures. Though he didn't elaborate further, Treasury could also move to suspend investments in federal employee pension plans or stop sales of U.S. savings bonds.
A Precedent of 11th Hour Political Theatre 
A bitter battle over the debt ceiling in 2011 brought the federal government to almost a complete standstill as overnight negotiations at the time yielded little in the way of compromise from Congressional Democrats and Republicans. Just hours before the U.S. missed some of its payments, Congress increased the debt limit, but not before ratings agency Standard & Poor's downgraded the U.S. credit rating for the first time in its history – saying U.S. Treasury debt no longer deserved status as the safest in the world.
To avoid a similar happenstance, during another showdown in 2015, instead of setting a specific dollar cap on the U.S. borrowing authority, Congress opted to suspend the debt ceiling altogether until March 15 of this year – that allowed borrowing to continue while also punting responsibility to a new president and a new set of legislative leaders. The debt ceiling on Thursday will reset at America's total outstanding level on that day, which is estimated by the Bipartisan Policy Institute – a Washington think tank – to be around $20 trillion.
To avoid missing payments, Treasury will then enact its extraordinary measures until if and when Congress moves to raise the debt ceiling. The Congressional Budget Office estimates those measures will allow Treasury to pay its bills in full and on time until "this fall" when those efforts will be "completely exhausted."
The debt ceiling showdown is the first of Donald Trump's presidency, coming just more than two months into his first term. While it's an issue that's popped up exactly 15 times before, sources told Fox News it presents a unique situation for the president since, at the same time, he is fighting for an overhaul of the Affordable Care Act and has vowed to pursue aggressive tax-policy overhaul. Those sources said there is concern among Republican members of Congress that GOP leadership may be burning its capital on efforts to repeal and replace the ACA as larger, pressing issues loom in the future including a must-act deadline for the debt ceiling in the fall and a potential government shutdown in April.