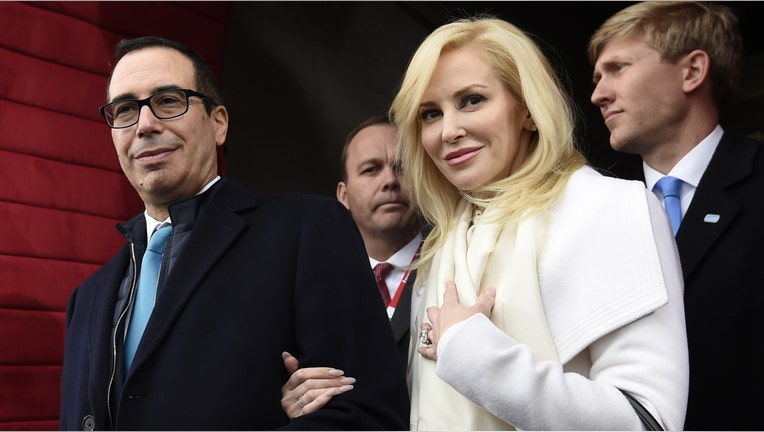 A report by the Treasury Department's inspector general says that Secretary Steven Mnuchin did not violate any law in the seven trips he has taken on government airplanes but did fail to provide enough proof of why he needed to use the more expensive modes of travel.
The report prepared by Rich Delmar, counsel to the Treasury inspector general, says that in many cases Mnuchin's office relied on "a single boilerplate statement" to justify the use of military aircraft rather than the more complete "facts and arguments" that are required.
More from FOXBusiness.com...
Mnuchin's office said it would incorporate "enhancements" called for by the report in future travel requests. Mnuchin's travel requests included one, later withdrawn, for a government plane for use on his European honeymoon.