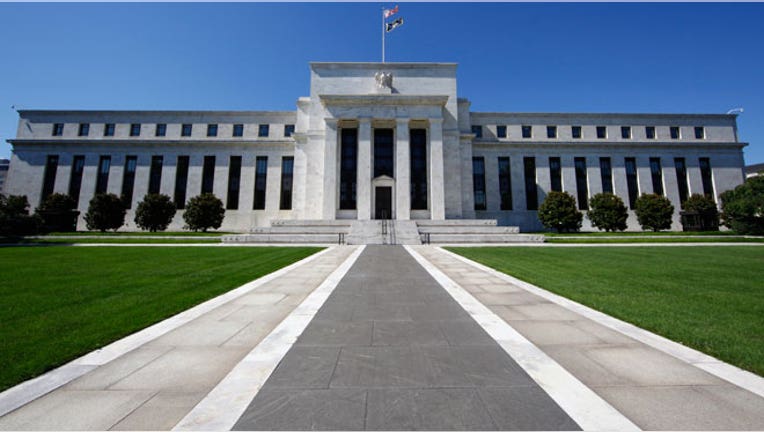 Members of the Federal Reserve are now looking beyond the timing of lifting interest rates and have begun crafting measures designed to control the process once the economy strengthens enough to warrant the move.
Minutes of the Fed's meeting last month show the Fed began designing its exit from near-zero short-term interest rates at its two-day meeting in late April.
The policy-setting Federal Open Market Committee "discussed issues associated with the eventual normalization of the stance and conduct of monetary policy," according to the notes released Wednesday.
The notes show that getting an early start on the "normalization" process is important to FOMC members in order to prepare financial markets for the eventuality of higher rates.
"Participants generally agreed that starting to consider the options for normalization at this meeting was prudent, as it would help the Committee to make decisions about approaches to policy normalization and to communicate its plans to the public well before the first steps in normalizing policy become appropriate."
Even so, policymakers stressed the eventual lift-off will come well into the future, and only when economic conditions warrant. That's widely expected to occur sometime in mid-2015 at the earliest, after the unemployment rate falls into a range of 5.2%-5.4% and inflation rises to between 1.7%-2%, thresholds the Fed has said will fulfill its dual mandate of full employment and price stability.
Stock markets barely responded to the 2 p.m. release of the minutes, maintaining their solid gains achieved earlier.
Meanwhile, FOMC members said their broad economic outlook hadn't changed since March and continued to worry somewhat about low levels of inflation. With that in mind, the Fed continue its gradual reduction of monthly bond purchase, scaling back by another $10 billion, and left interest rates alone.
On measures being considered by the Fed to assist in lifting interest rates, the minutes stressed, "discussion of this topic was undertaken as part of prudent planning and did not imply that normalization would necessarily begin sometime soon."
One concern is how to raise interest rates at the same time the Fed is still presiding over a bloated balance sheet, which has expanded to more than $4 trillion in assets under the central bank's quantitative easing program.
"The approaches differed in terms of the combination of policy tools that might be used to accomplish those objectives. In addition to the rate of interest paid on excess reserve balances, the tools considered included fixed-rate overnight reverse repurchase (ON RRP) operations, term reverse repurchase agreements, and the Term Deposit Facility (TDF)," the minutes revealed.
In a speech on Tuesday, New York Fed President Richard Dudley said the Fed was already testing an approach involving fixed-rate overnight reverse repurchases, but he too stressed that it remained uncertain what approach the Fed would use and when they would start using it.