Millions Still Without Power as Recovery Efforts Continue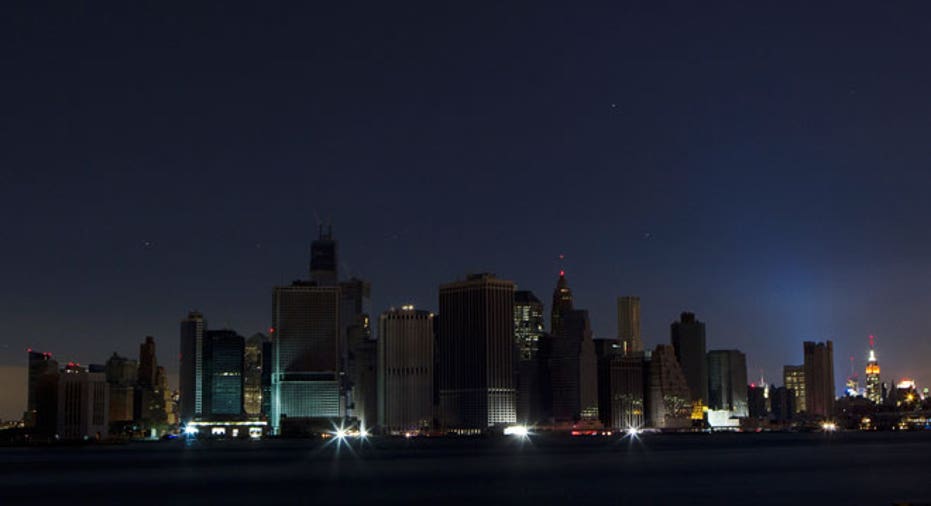 More than 1.3 million homes and businesses in New York and 1.4 million in New Jersey were still without power on Friday, four days after Hurricane Sandy slammed into the U.S. East Coast, the states' power companies said.
Most utility companies in the two states said it could take a week or longer to restore power to all customers in the wake of Sandy, the worst natural disaster to strike their customers.
In New York, Governor Andrew Cuomo sent a letter Thursday to the CEOs of state power companies, saying he would "take appropriate action against those utilities and their management if they do not meet their obligations to New Yorkers in this time of crisis."
"I recognize there are men and women in the field now working hard to restore service ... but it is your job to provide them with adequate resources and support to get the job done in a timely and safe manner," Cuomo said.
New York's Consolidated Edison Inc, the biggest utility in the state, said Friday about 565,000 homes and businesses in New York City and Westchester County were without power, down from more than 900,000 affected by the storm.
Con Edison serves more than 3 million customers in New York City and Westchester County.
In New Jersey, Public Service Enterprise Group Inc said more than 716,000 customers were still out, down from 1.7 million. PSEG serves about 2.2 million customers in the state.
FirstEnergy Corp's Jersey Central Power and Light utility reported more than 712,000 customers were still without power, down from more than 1 million affected by the storm. JCP&L serves about 1.2 million in New Jersey.
PRESSURE FROM CUOMO
Con Edison said it expects to make significant progress restoring electricity to all customers over the next seven days.
In lower and mid-Manhattan, Con Edison has said it expected to restore power by Saturday, November 3.
But the company warned that more than 100 buildings which have had their power restored were still without electricity due to flooding in basements or damage to local equipment.
"Utilities, like elected officials, are vested with the public's trust. In the case of utilities, in exchange for conducting business and generating profits for their shareholders, they are entrusted to provide safe and adequate utility service," Cuomo said in his letter.
"When they fail to keep the public's trust, they must answer," the governor said.
He warned: "If you failed to prepare ... I would direct the Public Service Commission to commence a proceeding to revoke your Certificates (of public convenience and necessity)."
To date, Con Edison said its crews have restored electricity to more than 320,000 customers affected by Sandy.
As of 5:00 a.m. EDT (0900 GMT) Friday, Con Edison said about 226,000 customers lacked service in Manhattan, 84,000 in Queens, 35,000 in Brooklyn, 54,000 in Staten Island, 31,000 in the Bronx and 140,000 in Westchester.
Elsewhere in New York, the Long Island Power Co (LIPA) said it still had about 532,000 customers without power, down from more than 900,000. LIPA serves about 1.1 million customers on Long Island.
"With respect to the Long Island Power Authority, I will make every change necessary to ensure it lives up to its public responsibility," Cuomo said.
"It goes without saying that such failures would warrant the removal of the management responsible for such colossal misjudgments," Cuomo said about LIPA.
UK power company National Grid operates the power system on Long Island under a contract with LIPA. That contract will end in 2014, when a unit of New Jersey's PSEG will take over the operation of the system.
The utilities in New York and New Jersey with much fewer current outages include units of Con Edison, Iberdrola SA, National Grid, CH Energy Group Inc and Pepco Holdings Inc.