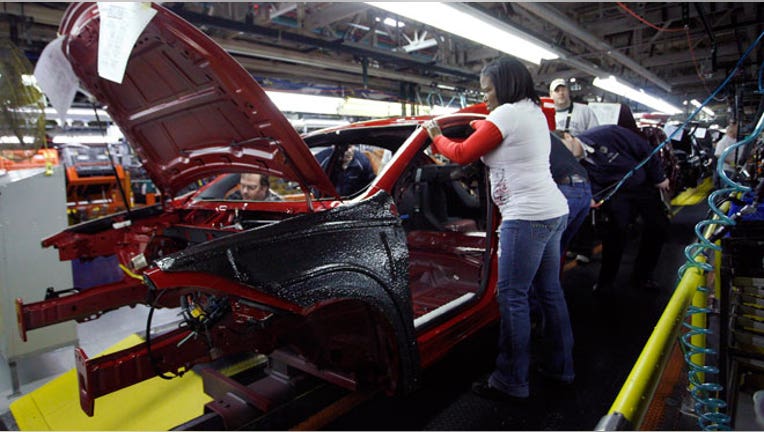 Mid-Atlantic manufacturers saw a slowdown in factory activity this month, despite viewing the fall in oil prices as a generally positive force.
The Federal Reserve Bank of Philadelphia's index of general business activity for the regional manufacturing sector fell to 6.3 in January after a revised December reading of 24.3, the bank said Thursday. A reading above zero indicates expansion while a negative number indicates contraction.
Economists surveyed by The Wall Street Journal had expected a January reading of 20.0. The index had surged to 40.2 in November from 19.0 the prior month before coming down again at the end of the year.
Thursday's report said readings were lower for general activity and new orders, "suggesting a slower pace of growth."
The report's component indexes were down broadly from December.
The new orders index fell to 8.5 from 13.6. The shipments index fell to -6.9 from 15.1. The inventories index fell to -0.7 from 7.3.
The employees index fell to -2.0 from 8.4. The workweek index fell to -6.7 from 4.1.
The prices-paid index fell to 9.8 from 14.4. The prices-received index fell to -0.2 from 9.8.
Looking forward over the next six months, the general business expectations index rose slightly to 50.9 in January from 50.4 in December.
The expected orders index was unchanged at 44.8. The expected employment index ticked down to 24.0 from 24.9. The expected capital expenditures index fell to 13.2 from 24.8.
The Philadelphia Fed also asked manufacturers about the impact of lower oil prices. Some 62.9% said the effects of falling energy prices have been positive, versus just 15.7% who said the impact has been negative. While a third saw decreased demand from energy-producing customers, more than half said their own firm's production costs were lower.
The Philadelphia Fed survey is one of several factory reports released by regional Fed banks.