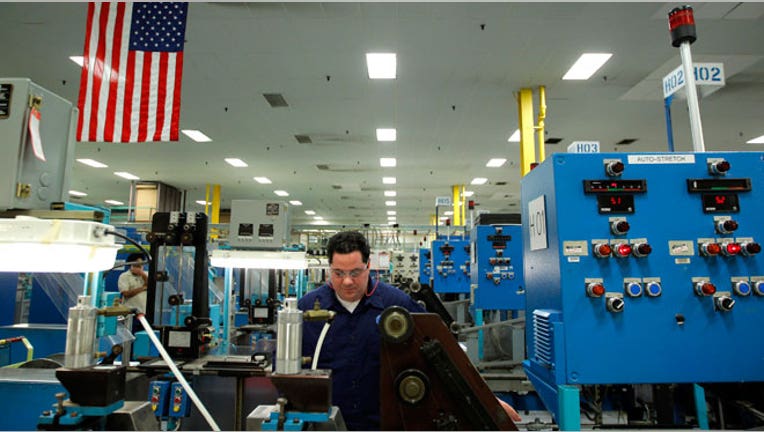 Growth in factory activity in the U.S. mid-Atlantic region rose slightly in December following a sharp slowing in November, a regional Federal Reserve gauge released on Thursday showed.
The Philadelphia Federal Reserve Bank said its business activity index stood at 7.0 points in the latest month from 6.5 in November, which was the lowest level since May. The December reading fell short of the median forecast of 10.0 among economists polled by Reuters.
The index has been positive for seven straight months. Any reading above zero indicates manufacturing expansion in the region, which includes factories in eastern Pennsylvania, southern New Jersey and Delaware.
The new orders index improved to 15.4 from 11.8 in November, while the employment component edged up to 2.2 from 1.1 the prior month. The prices paid reading fell to 20.1 from 29.9 in November.
The six-month business conditions index dipped to a four-month low of 44.0 from 45.8 in November. Just two months earlier, this outlook gauge was 60.8, which was the highest since September 2003.
The survey is one of the first monthly indicators of the health of U.S. manufacturing leading up to the national report by the Institute for Supply Management.