Mexico prepares NAFTA Plan B as Trump renews US withdrawal threats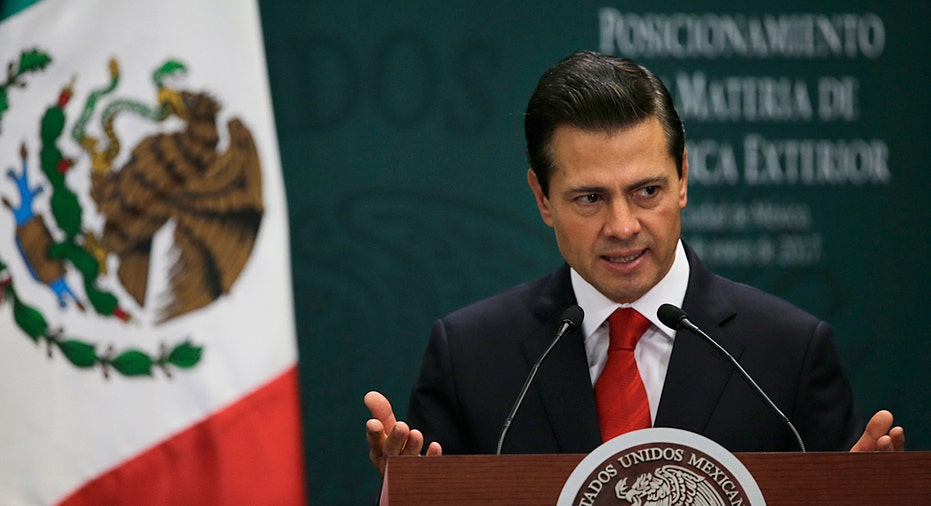 There is a serious risk that the United States could withdraw from the North American Free Trade Agreement, and Mexico must have a "plan B" for that eventuality, Economy Minister Ildefonso Guajardo was quoted as saying on Tuesday.
U.S. President Donald Trump on Monday renewed his long-standing threat to abandon NAFTA, saying he believed the United States would probably have to start the process of exiting the trade accord to reach a fair deal for his country. .
In an interview with the Mexican business daily El Economista, Guajardo said "there is a risk, and it's high" that the Trump administration abandons NAFTA.
"We have to be more than ready for a plan B," he told the newspaper.
Talks on renegotiating the accord between the United States, Canada and Mexico began earlier this month, and the next round of discussions are due to begin on Friday in Mexico City.
"The best thing Mexico can do given the atypical nature of the negotiation is to have an alternative plan, clear and pragmatic, to face something that is not our objective, but which may be the result of a process that does not move forward," Guajardo told El Economista.
He did not provide details of what the plan could include.
(Reporting by Dave Graham; Editing by W Simon)