Metals and Mining Matter, Trump's Infrastructure and Manufacturing Push Depend on It: Opinion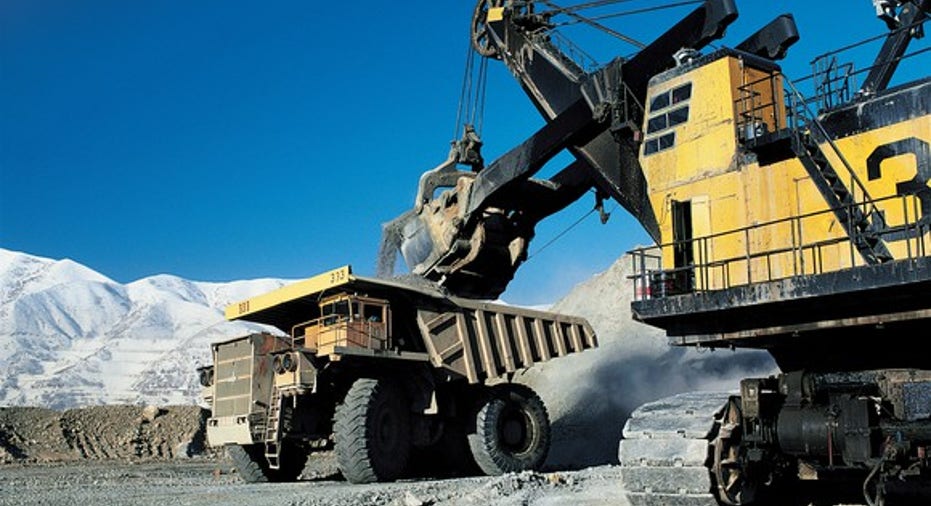 Even as President Trump impresses markets by putting infrastructure investment and renewed manufacturing leadership at the core of his economic agenda, a new report by the U.S. Geological Survey (USGS) should set off alarm bells in the White House and Congress.
The USGS's Mineral Commodity Summary 2017 indicates that the United States is now import-dependent for 50 different metals and minerals – and 100 percent import-dependent for 20.  That's half of the naturally-occurring elements on the Periodic Table.  The trend line is troubling:  U.S. mineral dependency is now double what it was 20 years ago.
Take the industrial metal copper. Twenty-five years ago, the United States was a net exporter of refined copper, but today imports 36 percent of its refined copper needs.  While demand is expected to increase, domestic supply is limited by the fact that there are only three operating copper smelters in the U.S. and a shrinking number of high-grade copper mines.
Then there is also the important mineral cobalt, which has applications in everyday electronics and new batteries for electronic vehicles.  The U.S. depends on imports of cobalt from countries like the war-torn Democratic Republic of Congo, despite numerous high quality cobalt deposits across the western states.
Minerals and the capability to convert them into metals are fundamental to both infrastructure and the manufacturing sector.  Just-in-time manufacturing lines are dependent on a reliable supply of essential materials and parts.  If key minerals or metals are suddenly unavailable within North America – due to political instability in a source country, shipping disruptions or restrictions on mining access – the whole supply chain could grind to a halt.
To address supply chain vulnerability and import dependence, President Trump and Congress should examine ways to speed up permitting of new U.S. mines and smelters, eliminate duplicative regulations and support policies that encourage resource and materials innovation. The U.S. government's process for securing mine permits now takes close to 10 years – one of the longest permitting processes in the world. By comparison, permitting in Australia and Canada, which have similar environmental standards and practices as the U.S., take between two and three years.
To be clear, imported materials help maintain price competition and no country – including the United States – is blessed with top-tier deposits of every essential mineral.  Nowhere are the mutual benefits of trade more apparent than the integrated supply chains in North America, where inputs from Canada make U.S. manufacturers more competitive and vice versa.
Improving America's mineral footprint would also boost resource innovation and present even more unique opportunities.  At Rio Tinto's Garfield copper smelter in Utah, we are working with the U.S. Department of Energy's Critical Materials Initiative (CMI) to find new ways to fully recover and recycle the minerals that future technologies will require.  This means not just looking at more efficient ways to process and extract minerals from the ground, but also "urban mining" of electronic waste.   One of the most concentrated sources of valuable metals is in old phones and electronics sent off to scrap.  To address this waste of resources, we are testing technology that could help capture the valuable minerals in electronic waste in the copper smelting process.
JS Jacques is the CEO of Rio Tinto, a global leader in metals and mining with a 145 year operating history in the United States providing essential materials like copper, aluminum and borates to U.S. manufacturers and infrastructure projects.