Memphis Gets 'All Shook Up' During Elvis Week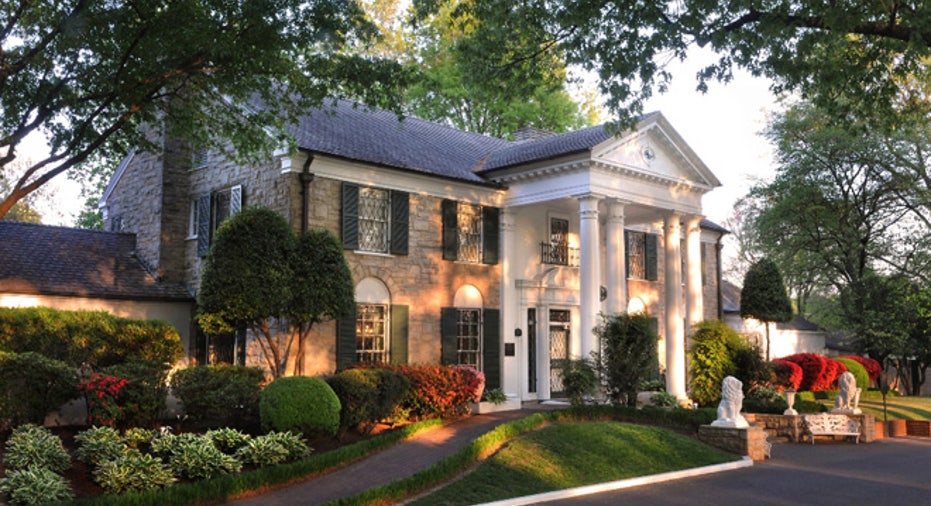 On what would have been the year of his 80th birthday, thousands of fans will flock to Elvis Presley's former home to pay homage to one of the most iconic figures of rock and roll and American pop culture.
Soon after his untimely death on August 16, 1977, fans lined up at the gates of Graceland, his former home, to mourn the loss of the legend. Every year since, the tradition has continued and has grown into a week-long event, known as Elvis Week, which culminates with a candlelight vigil on the night of the entertainer's death.
"People made the pilgrimage from the moment he died, yearning to see a piece of Elvis since they missed him so much," said Joel Weinshanker, managing partner of Graceland Holdings LLC.
On average, 10.5 million people visit Memphis each year, while the city's population is close to 660,000, according to the Memphis Convention & Visitors Bureau and the latest census data. Each year more than 500,000 people tour Graceland, which has seen a rise in visitors year-over-year and is the biggest revenue source, while tens of thousands visit during Elvis Week alone, according to Weinshanker.
"More than 30,000 people are on Elvis Presley Boulevard during the vigil, said Weinshanker. "There's no organized candle lighting. It's something the fans have created. Elvis Week is so important… he was so important to America and western culture."
According to the Memphis Convention & Visitors Bureau, the average daily expenditure of a leisure visitor to the city is $340.
"Most of the money is spent on the services a tourist would purchase - hotel accommodations, airfare, car rental, restaurant dining and area attractions," said Regena Bearden, vice president of marketing and public relations for the Memphis Convention & Visitors Bureau. "It's important to note that while most leisure visitors spend two to three nights in Memphis, Elvis Week visitors tend to stay all week, which has a higher economic impact on the city."
Today, Graceland is still the number-one ticketed attraction for out-of-town visitors, according to Bearden. The impact of the mansion's success also trickles down to other Elvis-related attractions and historic sites, like The Peabody Memphis, a historic hotel that has multiple ties to Presley, including being the location of his high school's senior prom.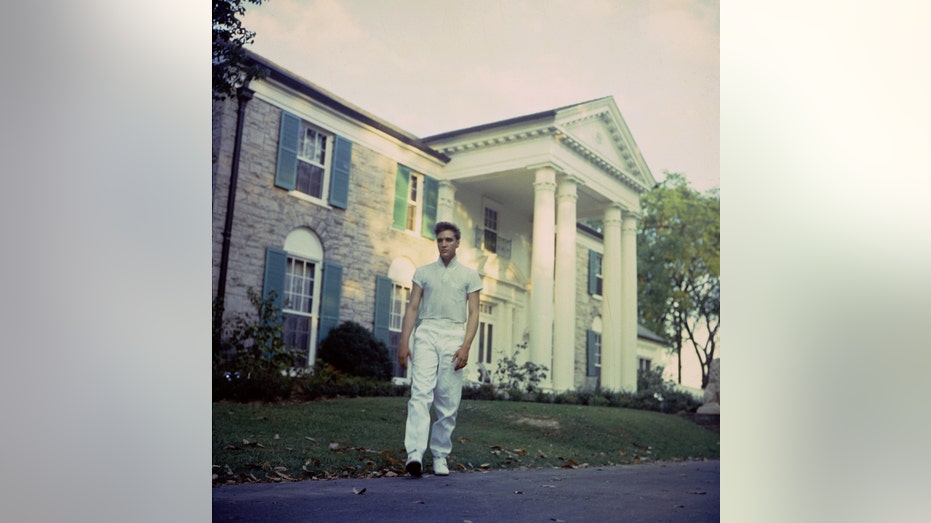 "Even if people don't stay, they visit," said Doug Browne, general manager at The Peabody Memphis. "We'll sell out at least four of the days of Elvis Week. On the five-year anniversaries, we'll probably sell-out most days of the week. This year will be higher, but not like on the five year's. The 40th anniversary will be through the roof…shoulder years are still extremely busy, though not the Super Bowl of Elvis Weeks."
Browne added, "our bar business will be great and our two restaurants will do very well during the week. Hotels in the area will either sell out or come close to it over quite a few days of the week."
Sun Studio, where Presley (and many other rock and roll legends) began their music careers, is also a hot spot for tourists during Elvis Week.
"Rock and roll brings a vibe to people and they will naturally visit Sun," said Jayne Ellen Brooks, the director of public relations at Sun Studio. "International visitors are a big thing… we benefit greatly from them."
Eateries in Memphis, such as The Arcade Restaurant (the city's oldest restaurant), also benefit from Presley, Elvis Week and the tourism industry.
"Elvis would come in through the back or side door and sit in a particular booth," said Harry Zepatos, who is a third-generation owner of The Arcade. "Today, we see customers from all over the world, including tours from Japan and more recently Australia. Elvis Week brings heavy tourism to our area."
Coming soon to Graceland in 2016 is a full-service hotel called the Guest House, which will have 450 guest rooms, meeting spaces, two restaurants, among other amenities, according to Weinshanker.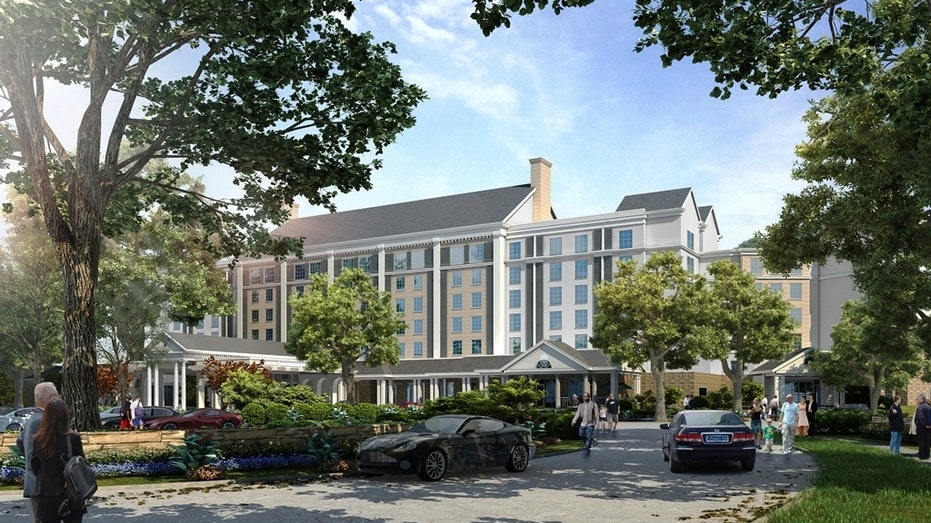 "This will be the largest hotel in Memphis since the Peabody," he said. "It's very hard to get a large hotel in Memphis. We've had great help from the city, county and state."
The Peabody's general manager thinks the city will benefit from Guest House and isn't concerned about the competition.
"I think the new hotel will be a good thing," Browne said. "I don't think we'll compete and I think it will be a great addition. They will draw new businesses to the city."
Other Elvis Week highlights include the release of a brand-new Elvis Presley celebrity stamp from the United States Postal Service and an auction featuring nearly 180 lots of rare Elvis artifacts, which are certified by Graceland Authenticated.
"We authenticate all items," said Weinshanker. "Around $50 million is offered off per year all over the world in Elvis auctions."
Though Presley passed away 38 years ago come this August 16, people from all over the world still can't help falling in love with his music, charm and life itself. The entertainer, who can arguably be called Memphis' good luck charm, continues to contribute to the city's economy in a highly-beneficial way.