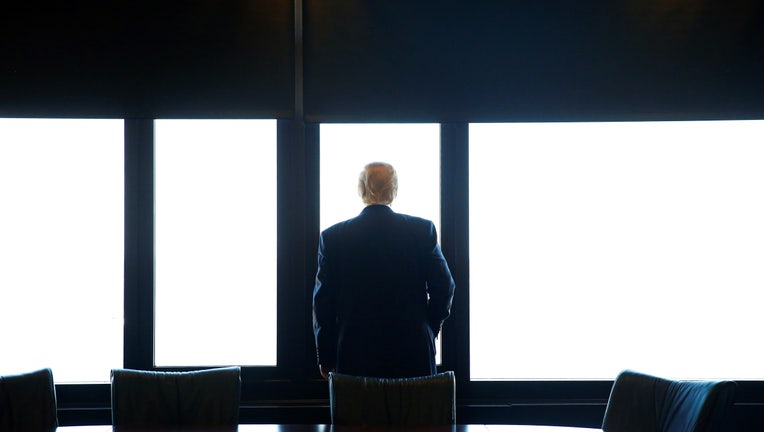 All eyes are one President-elect Donald Trump as he continues his transition to the White House. As Trump slowly fills positions in his cabinet, FOXBusiness.com takes a closer look at his most recent nominations:
1. Secretary of Defense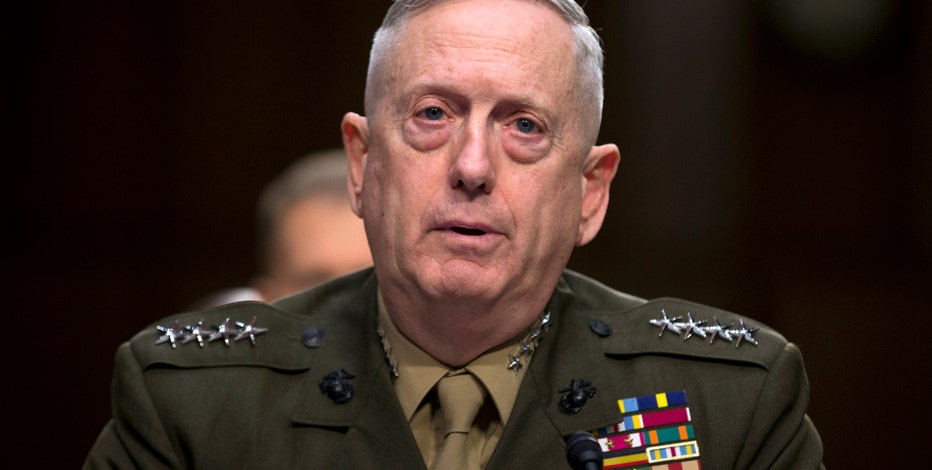 ---
Ret. Marine Corps General James "Mad Dog" Mattis has served more than 40 years in the United States Military. The retired four-star general's nomination for Defense Secretary was announced on December 1, during one of the stops on Trump's "thank-you tour." However, due to a federal law that requires retired service members to wait seven years before being allowed to hold the office of Secretary of Defense, Mattis will need a waiver from Congress in order to be appointed.
2. Treasury Secretary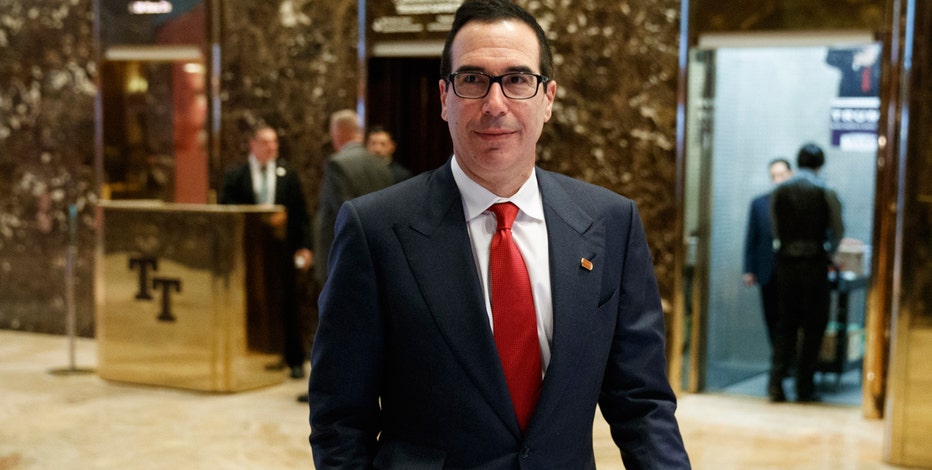 ---
Former Goldman Sachs (NYSE:GS) executive Steve Mnunchin was nominated as Treasury Secretary on November 30. Mnunchin will play a pivotal role in shaping the Trump administration's economic policies, including making good on the President-elect's promise to cut taxes.
The Yale University graduate, who has a net worth estimated to be $47 million, has the potential to save millions more if he is confirmed. There is a loophole that would allow him to sell his stock tax-free, as long as he reinvests in Treasuries or government-approved funds. The loophole was designed to avoid conflicts-of-interest.
3. Commerce Secretary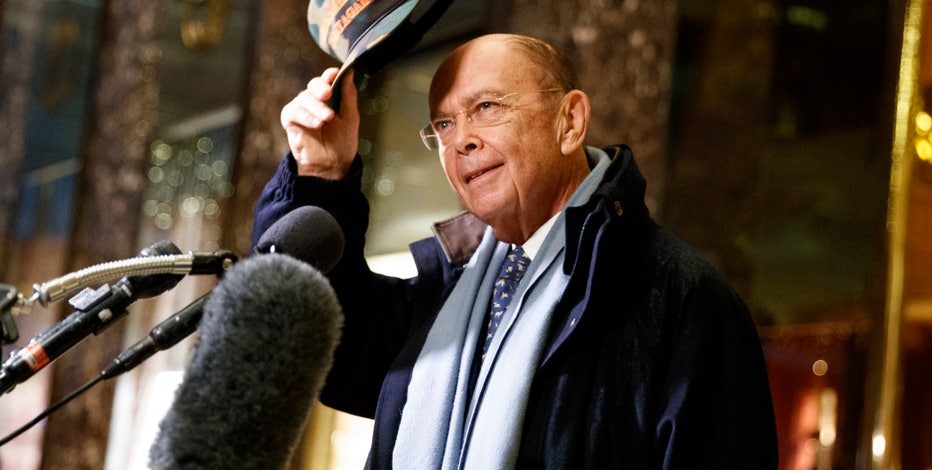 ---
Billionaire investor Wilbur Ross was nominated for Commerce Secretary on November 30. Although he has never held a government position, Ross was a senior policy advisor for Trump during his presidential campaign. His net worth is an estimated $2.9 billion.
If appointed, Ross will oversee an agency with roughly 47,000 employees and a variety of departments, including the U.S. Patent and Trademark Office and the National Oceanic and Atmospheric Administration.
4. Health and Human Services Secretary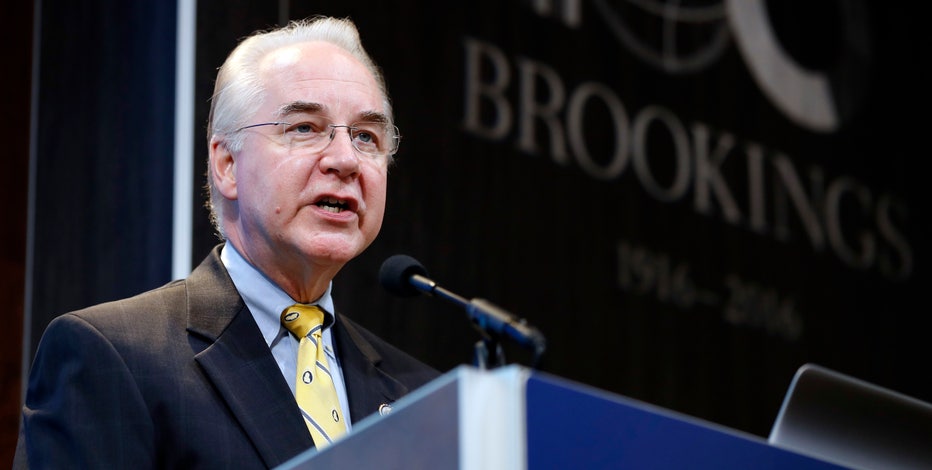 ---
Representative Tom Price (R-GA) was nominated for Health and Human Services Secretary on November 29. If appointed, Price would be the nation's top health official and would lead the effort toward repealing President Obama's Affordable Care Act – something Trump promised to do throughout his presidential campaign.
Price has already submitted a plan to the current Congress to repeal and replace Obamacare, called the Empowering Patients First Act. The former orthopedic surgeon is strongly against tax rate increases and supports spending reductions. He also aligns with Trump's views on abortion.
5. Transportation Secretary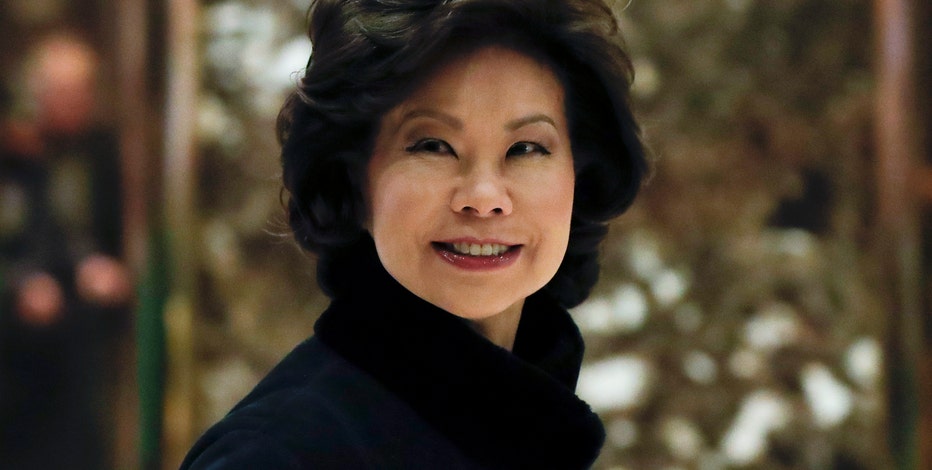 ---
Elaine Chao, the former U.S. Secretary of Labor under President George W. Bush, was nominated for Transportation Secretary on November 29. If appointed, Chao would oversee Trump's $1 trillion infrastructure plan. The Harvard graduate was highly regarded by both political parties during her tenure as Labor Secretary.
Some of her accomplishments include helping update white collar overtime regulations under the Fair Labor Standards Act, getting millions of embezzled dollars reimbursed to union workers and providing aid for families who have to care for wounded veterans. Chao isn't the only politician in her family; her husband is Senate Majority Leader Mitch McConnell.
6. Secretary of State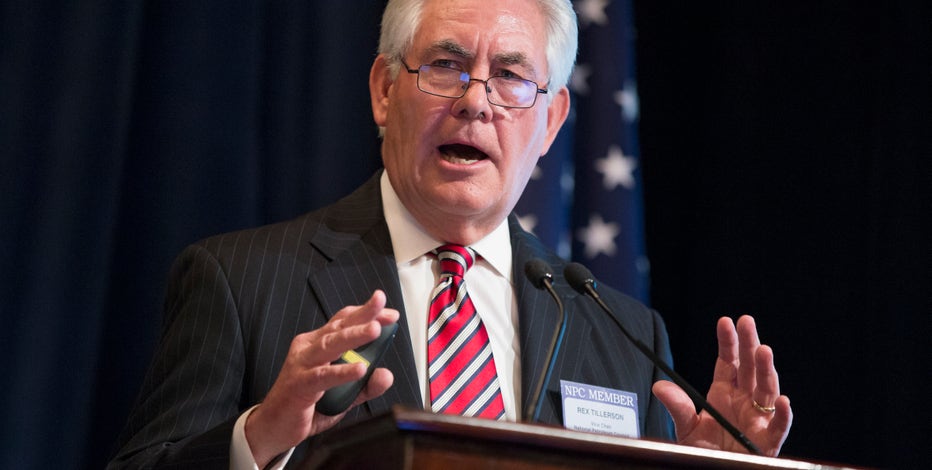 ---
The Chief Executive Officer of ExxonMobil Corporation (NYSE:XOM), Rex Tillerson has been nominated by President-elect Trump to fill arguably the most important position in his Cabinet: Secretary of State. Tillerson has spent over 40 years at Exxon, and critics have concerns over whether his tenure at the global oil and gas giant will be a conflict of interest.
There are also concerns about Tillerson's relationship with Russian President Vladimir Putin, which could create some resistance from both Republicans and Democrats in Congress during his confirmation hearing. It's also worth noting that Tillerson never donated to the Trump campaign.
Tillerson has spent his entire working career at ExxonMobil, and has worked his way through the ranks to the top.
7. Labor Secretary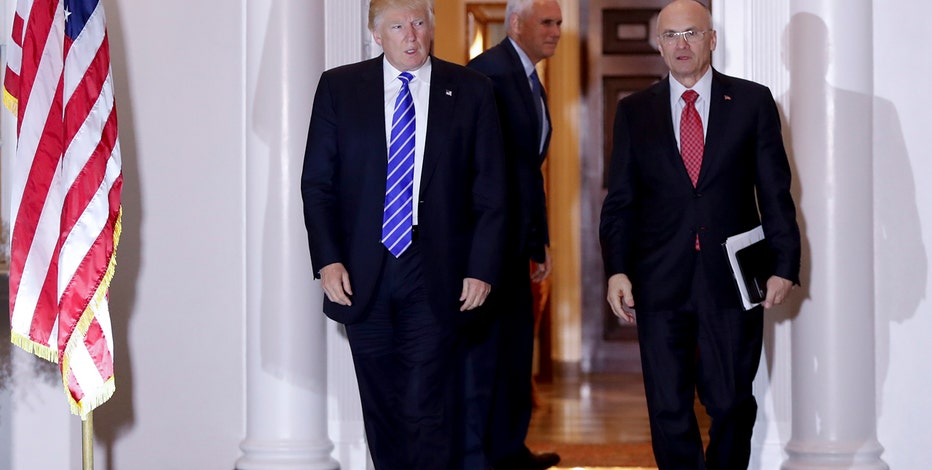 ---
President-elect Trump has tapped CEO of CKE Restaurants (parent company of Carl's Jr. and Hardee's burger chains), Andrew F. Puzder for Labor Secretary. Puzder has been critical of President Obama's policies over the years, including Obamacare, overtime rules, and the minimum wage.
On a personal blog after President-elect Trump defeated Hillary Clinton, Puzder said the "victory means economic growth, jobs & a business-friendly climate. We all win."
8. Small Business Administration Administrator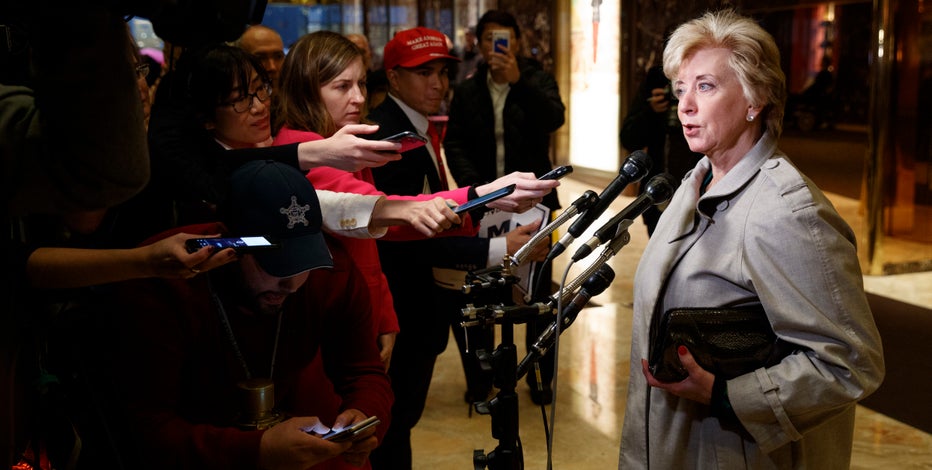 ---
From the world of professional wrestling to a position in Trump's Cabinet, former chief executive of World Wrestling Entertainment, Linda McMahon, has been tasked with the role of Small Business Administration administrator.
The former co-founder and CEO of WWE was an early supporter of the Trump campaign, and contributed $7.5 million to pro-Trump Super PACs. McMahon tried her hand at government, running for the Senate back in 2010 and 2012, but lost both times. She has an extensive history with President-elect Trump, dating back 30 years.
9. Environmental Protection Agency Administrator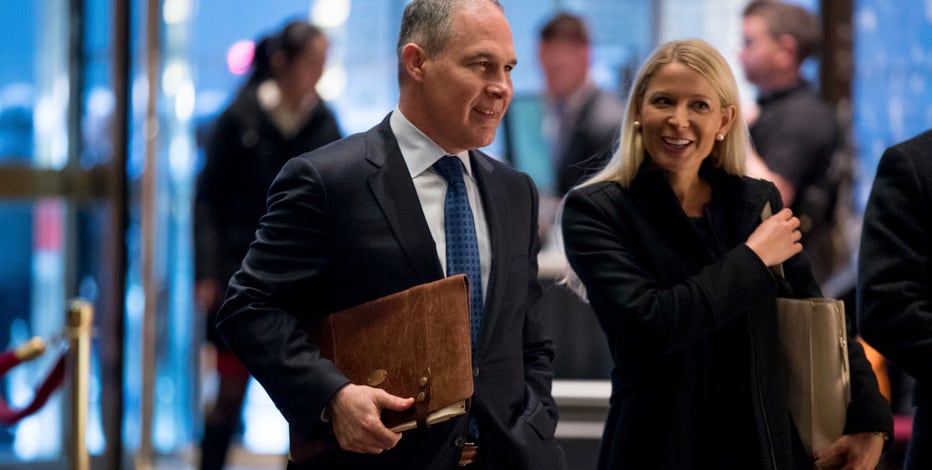 ---
Oklahoma Attorney General, Scott Pruitt, is set to head the EPA. The pick hasn't garnered a lot of support from environmentalists though, as Pruitt opposes many climate change initiatives, including President Obama's Clean Power Plan.
Pruitt has several ties to the energy sector. He also believes the EPA should not be involved in climate action - stirring controversy and concern among climate change activists.
10. Homeland Security Secretary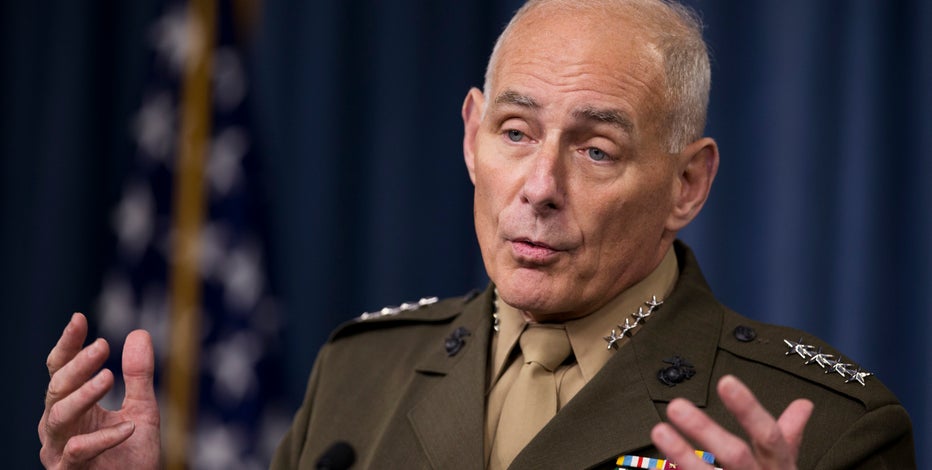 ---
President-elect Trump announced Tuesday December 12, Retired Marine Corps General John F. Kelly is his pick for Homeland Security Secretary. Kelly, who endorsed neither Clinton nor Trump during the presidential election, has a 40-year background in the military, and has served multiple tours in Iraq. He was also an enlisted infantry Marine during the Vietnam War.
With more than 240,000 employees, the Department of Homeland Security is the third largest Cabinet department, and encompasses multiple areas, such as terrorism and immigration. The four-star Marine general has diverged from the Obama administration on several important policy decisions, including shutting down Guantanamo Bay, pulling out of Iraq, and opening all combat roles to women.
11. Energy Secretary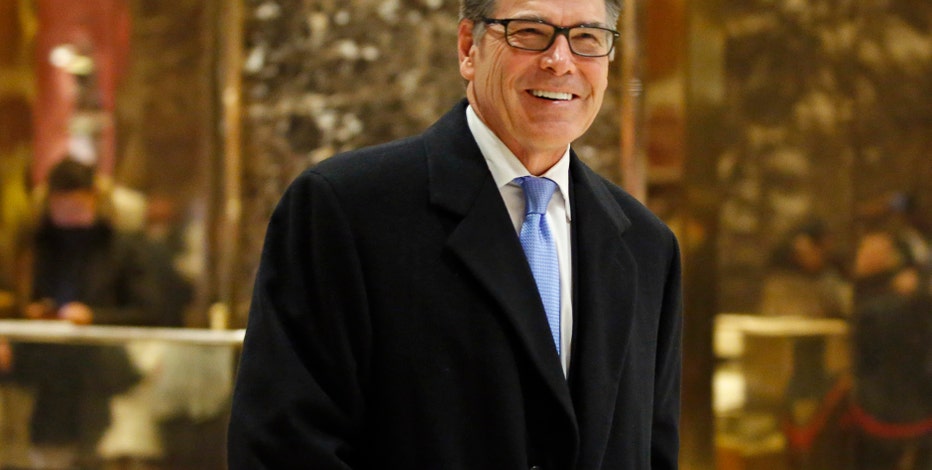 ---
It's funny how things work out – former Texas Governor, Rick Perry, who vowed to remove the Energy Department during his own presidential campaign, might soon be leading the very same agency. President-elect Trump plans to pick Perry for Energy Secretary according to sources from Fox News.
Perry would be the first non-scientist to hold the position in recent years, but he did govern the state of Texas for 15 years, which is nation's biggest producer of oil. He is known for his strong stance on immigration and as a proponent of limited government.
12. U.S. Attorney General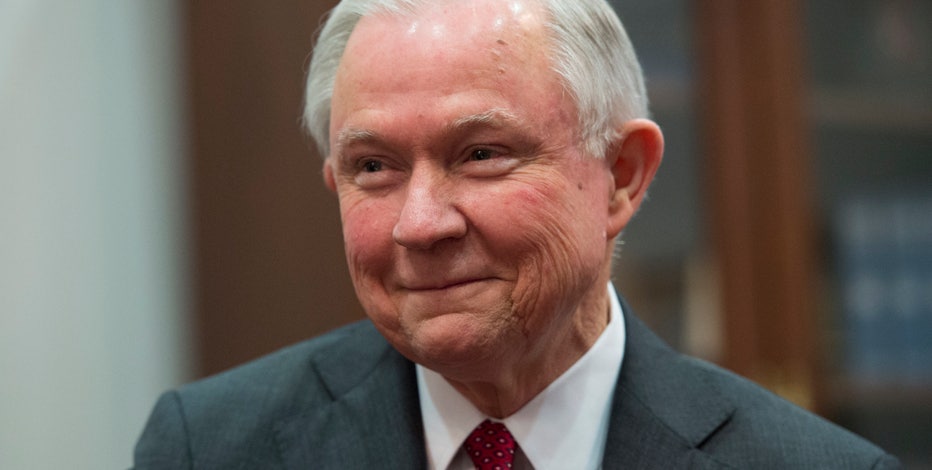 ---
President-elect Trump nominated Senator Jeff Sessions (R-AL) for U.S. Attorney General in mid-November. The Senator has been a constant critic of President Obama's policies throughout the years, including immigration, legalizing marijuana, and LGBT rights. Sessions was one of Trump's first supporters, and some major changes could shake up the Justice Department if his appointment is confirmed by the Senate.
13. Housing and Urban Development Secretary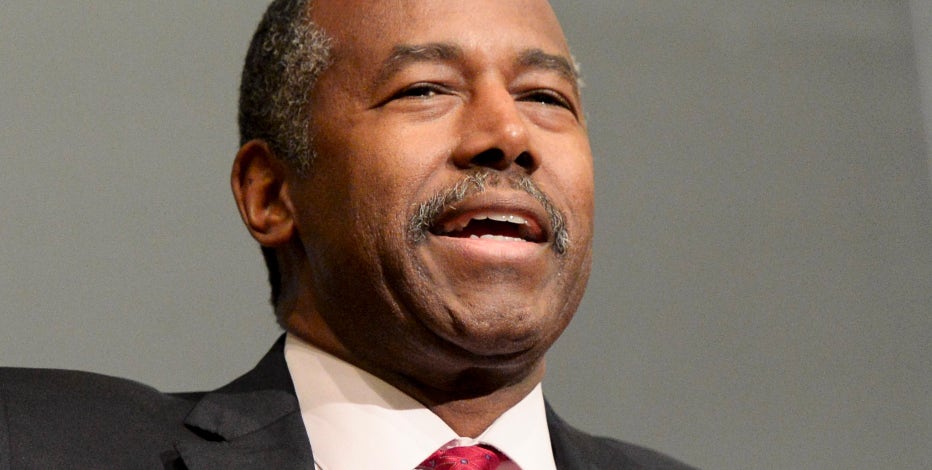 ---
Retired Neurosurgeon and former Republican presidential candidate Dr. Ben Carson has been nominated by President-elect Trump for Housing and Urban Development Secretary. Carson was quick to endorse Trump after dropping out of the GOP presidential race, and has been a loyal surrogate ever since. However, critics argue he has little experience to lead the Housing and Urban Development Department. Although he has no prior experience in government either to fall back on, Carson cites his difficult childhood growing up Detroit, as well as his background treating patients in the inner-city, as factors that make him a suitable candidate for the job.
14. Interior Secretary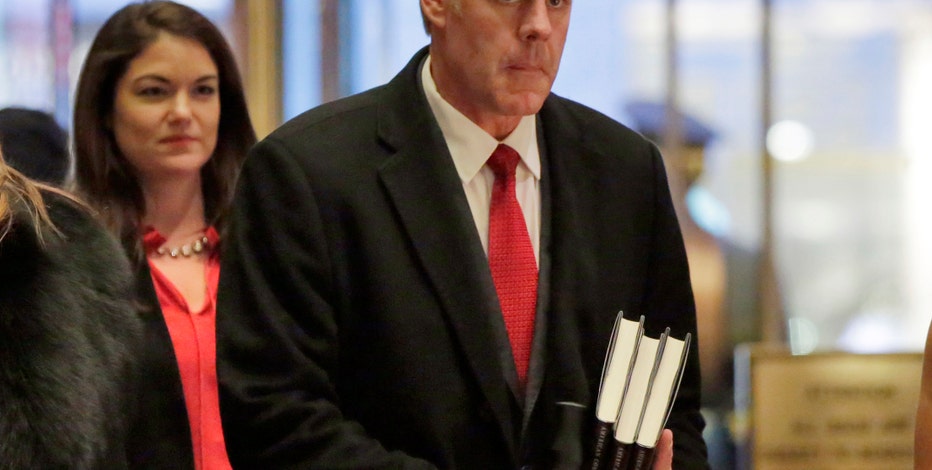 ---
President-elect Trump picked Representative Ryan Zinke (R-MT) for Interior Secretary. Zinke is a trained geologist, and his energy policy plan includes renewables, hydropower, and biofuels. He is also a former Navy officer, serving from 1985-2008.
15. Education Secretary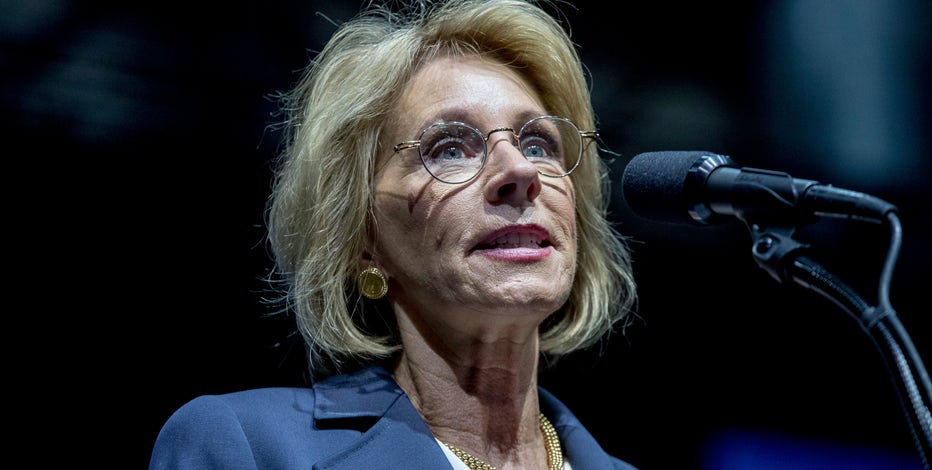 ---
Betsy DeVos is an education activist and the chair of the American Federation for Children — an advocacy group that supports charter schools and pushes for school voucher programs. DeVos comes from a wealthy family; however, she didn't donate any money toward the Trump campaign. Although Trump has vowed to get rid of Common Core, DeVos' position on the subject remains unclear.
16. National Security Advisor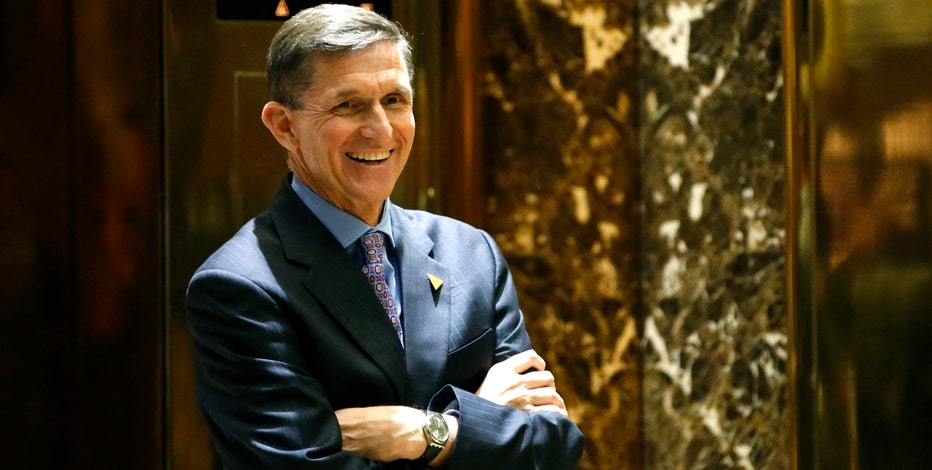 ---
Lieutenant General Michael Flynn was nominated by President-elect Trump in mid-November for the positon of National Security Advisor. Flynn served as the Director of the Defense Intelligence Agency from 2012-2014 before being asked to step down due to a disagreement with the administration's stance on extremism. He has been a strong critic of President Obama's response to ISIS. However, he faces some critics of his own over his views on Russia.
17. Director of the Central Intelligence Agency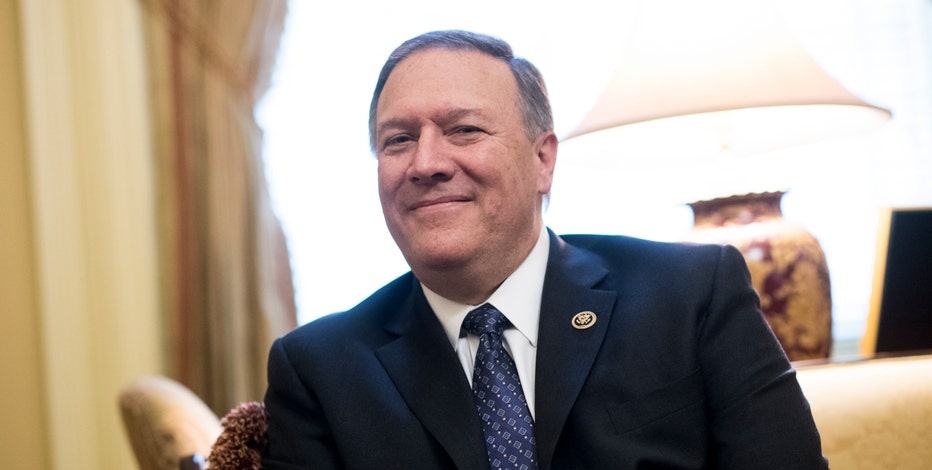 ---
Mike Pompeo (R-KS) was elected to the U.S. House of Representatives for a second term in 2010, and has been selected by President-elect Trump to head the Central Intelligence Agency. Pompeo has clashed with Obama on national and foreign security issues. He has plans to expand government surveillance, keep Guantanamo Bay running, and aligns with Trump on his distaste for the Iran Nuclear Deal.
18. U.N. Ambassador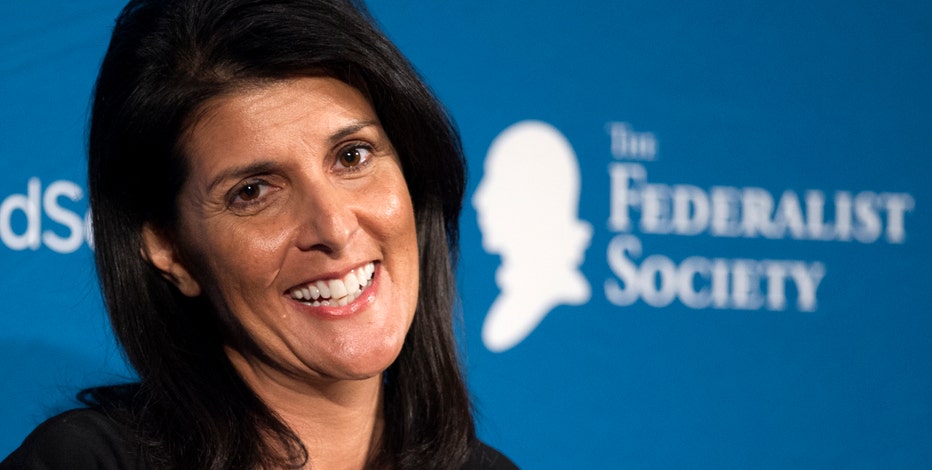 ---
Governor Nikki Haley (R-SC) has been nominated as the next U.N. Ambassador. Although she has little foreign policy experience she does align with mainstream views of the GOP. If confirmed she will have to step down from her role as Governor, and the state's Lieutenant Governor, Henry McMaster, will take over.