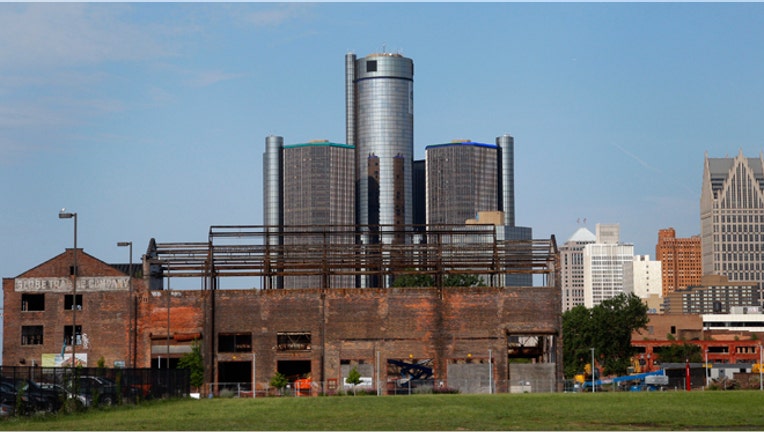 The mediators who oversaw negotiations between Detroit and two banks to strike a deal to end a costly interest-rate swap agreement recommended on Monday that the judge in charge of Detroit's bankruptcy approve the agreement, arguing the deal is a critical first step toward resolving the historic case.
The city struck a deal with UBS AG and Bank of America Corp's Merrill Lynch Capital Services on December 24 to end the interest-rate swap agreements at a 43 percent discount. The negotiations happened after U.S. Bankruptcy Judge Steven Rhodes, who is overseeing the case, encouraged Detroit to negotiate better terms for the deal.
Rhodes still must approve the agreement and he will hold a hearing on January 3 to consider the arrangement.
In a document filed with the bankruptcy court on Monday, U.S. District Judge Gerald Rosen and U.S. Bankruptcy Judge Elizabeth Perris, two of the mediators in the case, recommended that Rhodes sign off on the deal because it is in the interest of both the banks and the city.
"As is the case in almost all settlements in bankruptcy (or indeed, in most litigation), this settlement, and the Mediators' recommendation of it, can best be captured and characterized by the admonition, 'Do not allow the perfect to become the enemy of the good,'" they wrote.
"Although it is not a perfect settlement, the mediators believe ... it represents a fair and equitable solution that is advantageous to all concerned."
Detroit will pay $165 million, plus up to $4.2 million in costs, to end the interest-rate swap agreements that were supposed to hedge interest rate risk for some of the $1.4 billion in pension debt that the city sold in 2005 and 2006.
Initially, the city landed a $350 million loan from Barclays Plc and planned to use about $230 million to end the swaps with Merrill and UBS at a 25 percent discount.
Detroit will now take out a $285 million loan from Barclays to end the swaps. About $120 million of the loan will be used to improve city services.
Despite the mediators' recommendation, the deal still faces opposition from some city creditors, including Detroit's two pension funds. In an email last week, attorney Robert Gordon, who represents the funds, said they will continue to oppose the deal because "the revised deal is better, but that is not saying a lot."
Detroit, which is weighed down by $18.5 billion in debt, filed the largest municipal bankruptcy in U.S. history in July. Earlier this month Rhodes declared the city eligible for bankruptcy and Detroit Emergency Manager Kevyn Orr has said he plans to submit an initial plan to restructure Detroit's debt to the bankruptcy court in early January.
The two mediators characterized the swaps deal as a "significant first step" in resolving the city's case.
(Reporting by Joseph Lichterman; Editing by Tim Dobbyn)