McDonald's shareholders to weigh giving franchisees board seat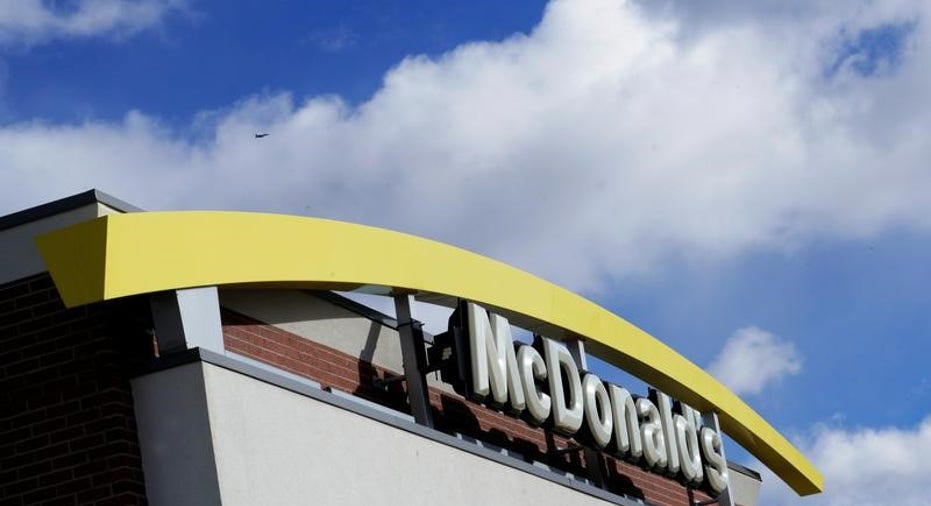 McDonald's Corp investors will vote soon on whether to give the franchisees who operate most of the fast-food chain's restaurants the opportunity to elect a board member, the proponent of a shareholder proposal said on Friday.
The proposal, which faces long odds of success, is believed to be the first of its kind and has attracted great interest in the franchise community, which includes not only restaurants but also hotels and convenience stores among other businesses.
Roughly 85 percent of the company's restaurants are operated by franchisees, who pay rent and royalties to McDonald's. McDonald's long-term goal is to raise that to 95 percent.
"We think franchisees should be in the room when the company's most important decisions about operating and strategy are being made," said Maureen O'Brien, director of corporate governance at Segal Marco Advisors, which provides advice to pension plans and oversees a trust owning more than 5,000 McDonald's shares.
O'Brien said the proposal was being made on behalf of investors, not franchisees.
McDonald's, which petitioned regulators to omit the proposal from the ballot at its upcoming shareholder meeting, did not immediately comment.
But the company, which has been in turnaround mode for two years, recently said that franchisee cash flow growth is at or near all-time highs in many markets around the world. Franchisees recently have tangled with McDonald's over everything from restaurant renovations to the popular but margin-squeezing Dollar Menu.
O'Brien said the U.S. Securities and Exchange Commission rejected McDonald's request, meaning the proposal will appear on the McDonald's proxy due in the coming weeks.
Under the proposal, McDonald's would create a new class of stock that does not have monetary value but would allow franchisees to elect one director, O'Brien said.
The proposal is a long shot, but it could mark a big change in the board dynamic at McDonald's and other heavily franchised U.S. restaurant chains if adopted, restaurant analysts and consultants said.
"If you put a franchisee on the board, it could potentially have a major impact on the direction of the company. It's a really significant role," said Bob Goldin, partner and co-founder of food industry strategy firm Pentallect Inc.
"If this happens, it won't just be McDonald's," Goldin added, noting that McDonald's is a bellwether for business.
McDonald's has not yet set a date for its annual shareholder meeting. The event was held on May 26 last year.
(Additional reporting by Ross Kerber in Boston; Editing by Tom Brown)