McDonald's CEO sounds positive note on Trump's Labor nominee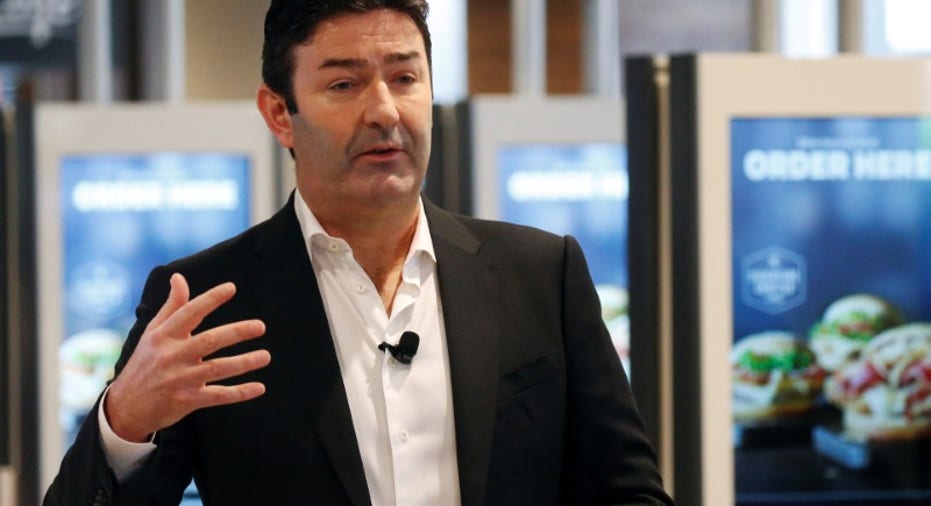 McDonald's Corp Chief Executive Steve Easterbrook said on Thursday that President Donald Trump's pick to head the U.S. Labor Department has a good understanding of entry-level jobs and how big changes in labor costs can affect small businesses.
Easterbrook's remarks are a measure of support for his fellow fast-food executive, Andrew Puzder, whose nomination as Labor Secretary has met delays and opposition, particularly from the union-backed "Fight for $15" movement to raise the minimum wage to $15 an hour.
"I've not met him," said Easterbrook, who runs the world's largest fast-food restaurant chain. "What I would say is that it's positive that he has a good, grassroots understanding of entry-level jobs. That is something that's important to all of us."
Easterbrook made his remarks after giving a speech at the Boston College Chief Executives Club luncheon. McDonald's has increased average worker pay to almost $10 per hour. But those raises are limited to just a fraction of all U.S. McDonald's restaurant workers because franchisees operate almost 90 percent of the chain's 14,000 domestic locations.
Puzder, who is the chief executive of CKE Restaurants, has been a vocal opponent of minimum wage increases and what he has called "overregulation" during the Obama administration.
"He will have a first-hand experience of seeing the impact on a small business of the dramatic changes in any input costs," Easterbrook said. "That experience will be important for him to make the right decision not just for business but for people as well."
Earlier this week, the U.S. Senate panel tasked with vetting Puzder postponed its tentative plans to hold his confirmation hearing yet again, a move that some political strategists say could signal trouble.
Last month, workers at franchised locations of Carl's Jr. and Hardee's, which are part of CKE's restaurant portfolio, filed a range of complaints, alleging wage theft and harassment, among other things.
Additionally, some of CKE's racy advertisements featuring women in bikinis have caused Democrats to raise questions about how Puzder would address sexual harassment in the workplace.
(Reporting By Tim McLaughlin)