Manufacturing Picks Up, Construction Spending Falls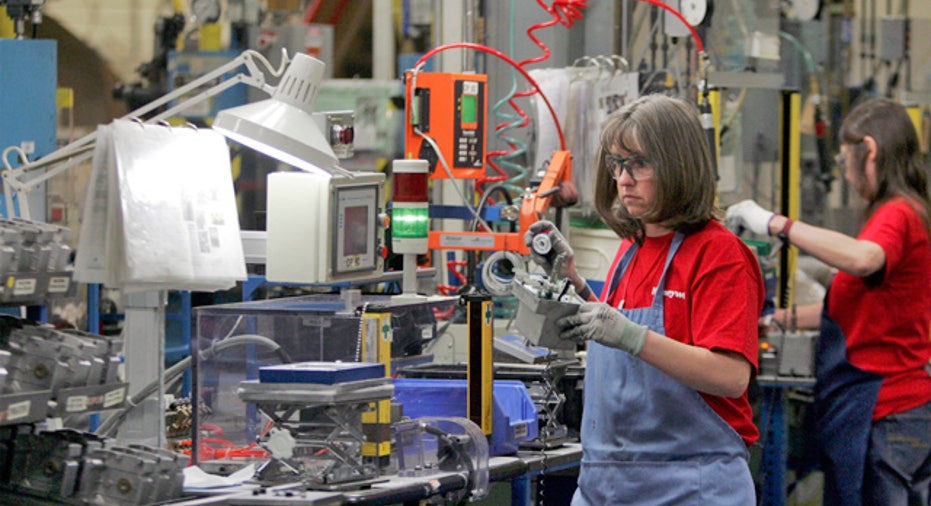 The pace of growth in U.S. manufacturing picked up last month, but construction spending saw its largest drop in seven months in February, pointing to an economy that is healing gradually.
The Institute for Supply Management (ISM) said its index of national factory activity rose to 53.4 from 52.4 in February, topping economists' expectations of 53.0.
It was a rebound for the sector that in February saw the pace of growth unexpectedly slow. Even so, the forward-looking gauge of new orders was modestly weaker in March, easing to 54.5 from 54.9.
The index has been stuck in a tight range in the low 50s since last summer, pointing to steady, though slow growth for the sector.
In contrast, the euro zone's manufacturing sector contracted for an eighth straight month in March, with the downturn spreading to core countries Germany and France.
Factory activity in China offered a brighter picture, though it was still far from robust.
"Manufacturing is still chugging along here in the U.S. even though manufacturing is in a recession in Europe and just barely growing in China," said Christopher Low, chief economist at FTN Financial in New York.
Separate data showed U.S. construction spending fell 1.1 percent to an annual rate of $808.86 billion, the lowest level since October as investment in private and government projects fell.
As well, spending in January was revised to show a much bigger 0.8 percent fall instead of the previously reported decline of just 0.1 percent.
The report could prompt economists to lower their growth forecasts for the first quarter after raising them last week following better-than-expected consumer spending data for February.
U.S. stocks drifted higher shortly after the data, while Treasuries prices trimmed gains and the dollar cut losses against the yen.
The ISM report showed prices paid eased to 61.0 from 61.5 after a jump the month before.
Also on the positive side, the employment index rose to 56.1 from 53.2.
The Labor Department issues a comprehensive look at the job market in its March nonfarm payrolls report on Friday.