Manufacturing Growth Fastest in 6 Months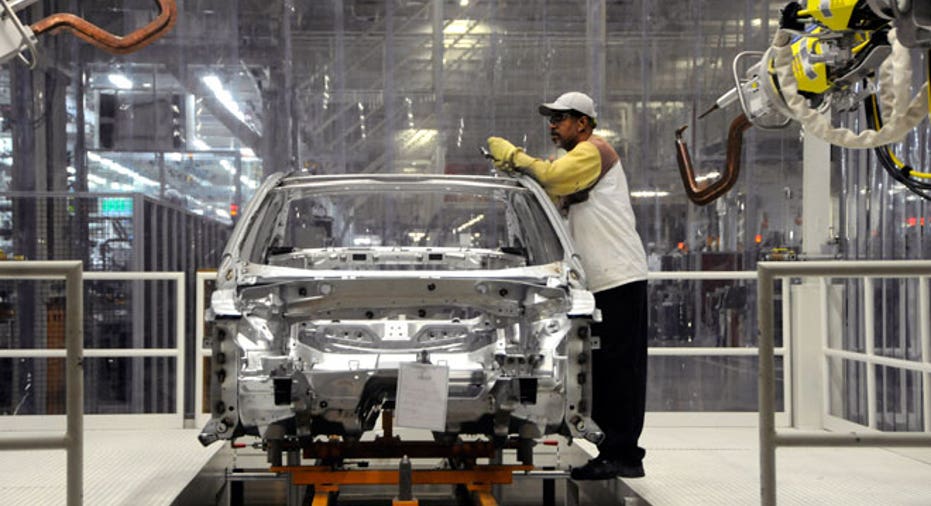 Rising demand from domestic and foreign customers helped U.S. manufacturing grow in November at its quickest pace in six months, an industry survey showed on Monday, though hiring remained sluggish.
Financial information firm Markit said its U.S. Manufacturing Purchasing Managers Index rose to 52.8 last month, rebounding from a more than three-year low of 51.0 in October. A reading above 50 indicates expansion.
Firms said Hurricane Sandy, which hit in late October, was partly responsible for a jump in domestic new orders, suggesting the pace of growth could slow in the months ahead. "Manufacturing looks likely to provide only a modest contribution at best to economic growth in the final quarter of the year and, alongside signs of renewed weakness in consumer spending, suggests that U.S. growth will have slowed markedly from the 2.7% pace seen in the third quarter,'' said Markit chief economist Chris Williamson.
The rate of output growth was the quickest since May and the index's employment component edged up to 52.6 from 51.8. But the pace of hiring was below the average seen over the last 34 months.
Fallout from Hurricane Sandy also pushed up prices, with input costs jumping to 63.7 from 57.1. Some of that was passed on to consumers, Markit said, with selling prices rising at the fastest clip in six months, though the increase for customers was much smaller than that faced by factories. However, the first increase in overseas demand since May was a ``welcome development,'' Williamson said.
Recession in Europe and slower growth in China had dented new export orders over the summer.
"With the domestic economy heading toward the fiscal cliff in the new year, sales to foreign markets may prove to be vital in helping prop up the manufacturing sector in coming months,'' he said.
Lawmakers are in talks to the fiscal cliff, which refers to nearly $600 billion in automatic spending cuts and tax increases that economists fear would push the United States into recession if they take effect as scheduled in January.