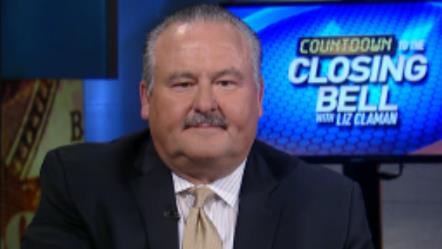 President Trump called on Congress to pass a bill that will invest $1 trillion into America's deteriorating infrastructure.
"Crumbling infrastructure will be replaced with new roads, bridges, tunnels, airports and railways gleaming across our very, very beautiful land," Trump said in his first address to a joint session of Congress on Tuesday.
In an exclusive interview with FOX Business Network's Liz Claman, The Manitowoc Company (NYSE:MTW) CEO Barry Pennypacker said the president's commitment to rebuilding America's roads, airports and rail lines would be great for his company.
However, the manufacturing company was forced to let go about 2,000 workers since 2008 due to regulations, economic conditions and foreign exchange issues, according to Pennypacker.
"I think with the infrastructure spending that President Trump has put forward, we will be able to bring back most of those workers because $1 trillion would require a substantial amount of our cranes that are spruced here by American workers," Pennypacker said.
Pennypacker said he has written a letter to President Trump to inform him of the situation his company is facing.
"We think that, you know with buy American, hire American, with this infrastructure bill, we ought to be able to get America's infrastructure built by American cranes," he said.
The Manitowoc Company was founded in 1902 and has transformed over the years into one of the leading global manufacturer of cranes and technologies.
On Wednesday, the American Road and Transportation Builders Association (ARTBA) released a list of nearly 56,000 bridges considered structurally deficient. According to the ARTBA, about 185 million vehicles cross the bridges each day.
Pennypacker said the company's crawler crane technology, which is manufactured in the U.S., would be utilized to repair the deficient bridges across America and help bring back jobs to the company.
"All you have to do is go down the [New Jersey] Turnpike from where we are sitting here today by 45 miles, and you know that the bridge that joins the Pennsylvania Turnpike to the New Jersey Turnpike is closed indefinitely," he said.
With operations in seven countries, the Manitowoc CEO said a border-adjusted tax is a very complicated issue.
"Should a border tax come into effect that would be impetus for me, along with tax reform, to start building those cranes here in the U.S. again," Pennypacker said.