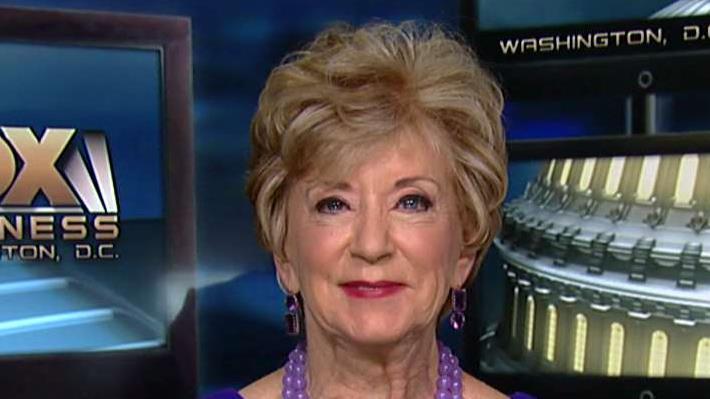 Small Business Administration head Linda McMahon said Wednesday that some of tax cuts that were passed  on a temporary basis should be made permanent."I haven't heard yet from small businesses that they are looking for a deeper tax cut," McMahon told FOX Business' Maria Bartiromo. "They are anxious to grow their businesses and take advantage of this tax cut. What I would like to see in the future is some of the tax cuts that we already have made permanent."
President Donald Trump said Monday that he wants to see "phase two" of tax reductions. In December, he signed the Tax Cuts and Jobs Act, which reduced the corporate rate to 21% from 35% and temporarily lowered taxes for individuals.McMahon said small-business optimism is high, largely thanks to the tax cuts. "Last year was the best year we had," McMahon said. "That continuing optimism with small businesses is prevalent everywhere around the country." The National Federation of Independent Business (NFIB) reported this week that small-business optimism in February rose to nearly record highs, hitting 107.6, the highest level since 1983.
Small-business owners are spending capital, with 22% planning to raise worker compensation and 66% reporting capital outlays, up five points from January and the highest reading since 2004, according to NFIB.
The findings from NFIB come on the heels of the Department of Labor's February jobs report, which revealed that U.S. employers added 313,000 jobs, blowing past economists' expectations for an increase of 200,000 jobs
"Small-business owners are telling us loud and clear that they're optimistic, ready to hire, and prepared to raise wages – it's one of the strongest readings I've seen in the 45-year history of the Index," NFIB chief economist Bill Dunkelberg said in a statement.