Lockheed Martin Tops 2Q Estimates, Boosts 2012 Outlook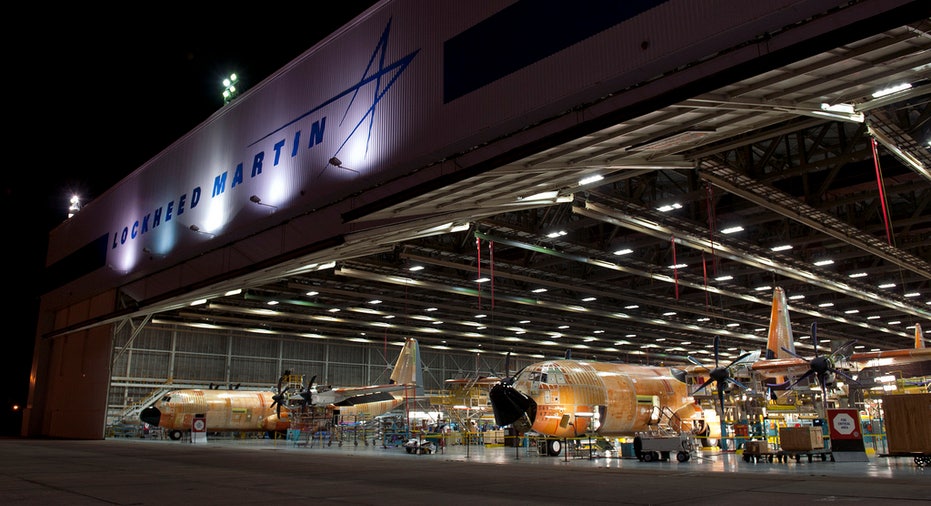 Lockheed Martin (NYSE:LMT) revealed stronger second-quarter earnings and sales that topped Wall Street expectations on Tuesday, leading the defense contractor to raise its full-year forecast.
The Bethesda, Md.-based maker of fighter jets and cyber security information systems said it earned $781 million, or $2.38 a share, compared with a year-earlier $748 million, or $2.16 a share, topping average analyst estimates of $1.91 a share in a Thomson Reuters poll.
Revenue for the three months ended June 24 was $11.9 billion up from $11.5 billion in 2011, beating the Street's view of $11.29 billion.
Lockheed Martin boosted its fiscal 2012 outlook to a range of $7.90 to $8.10 a share from an earlier $7.70 to $7.90 a share. Analysts are looking for earnings of $7.89. The company reaffirmed its sales view of $45 billion to $46 billion, which brackets the Street's view of $45.69 billion.
"Our solid performance in the second quarter is a result of our responsive strategy and dedicated team that focus on delivering value to our customers and shareholders," Lockheed chief executive, Bob Stevens, said in a statement.
Shares of the aerospace giant ticked 1.8% higher Tuesday morning to $88.48.
Stevens noted that while defense cuts have created "uncertainty for our industry," Lockheed is maintaining an "unwavering commitment to program execution and cost reduction throughout the organization."
Automatic defense cuts were a central part of last year's bipartisan agreement to end a dramatic standoff on the nation's debt ceiling. Some $490 billion is expected to be shaved from the defense budget through sequestration over the next decade should Congress fail to craft a different plan.