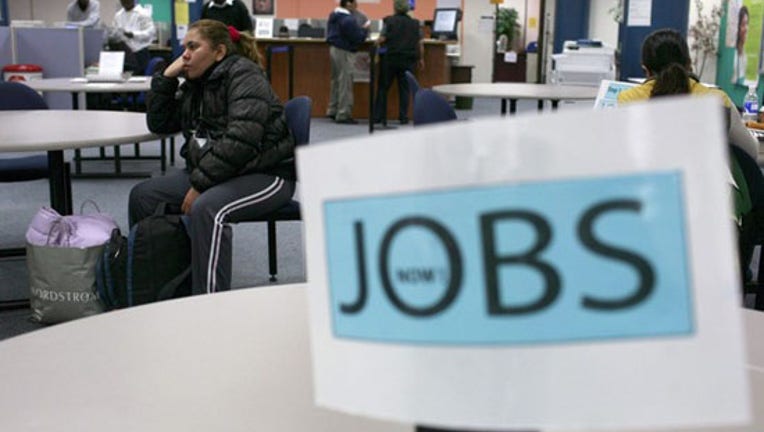 The December jobs report and notes from the Federal Reserve's last meeting highlight next week's economic calendar.
Economists are looking for the jobs report, due on Friday, to maintain the momentum that gathered in U.S. labor markets in late 2014. The November report was a big surprise to the upside with more than 300,000 new jobs created.
Analysts are predicting another month of well more than 200,000 new positions, many of them temporary retail jobs created for the holiday shopping season. The headline unemployment rate is expected to dip slightly below the 5.8% level.
Even as the number of jobs created each month has surged and the unemployment rate has fallen, many economists remain concerned that wages have remained virtually stagnant for months.
The average hourly wage as measured by the U.S. Labor Department is a statistic that has grown in significance because it directly impacts consumer spending, which represents 70% of the U.S. economy. Obviously, the more money Americans make, the more they can spend.
Wages also impact inflation, which has remained below the Fed's target rate of 2%.
The minutes of the Fed's December meeting of the policy setting Federal Open Market Committee will be released Wednesday. Analysts will be parsing the notes for insight into why the central bank changed the wording of its statement to alert markets central bankers will "be patient" as they determine the timing of interest rate hikes.
Markets read the new language as dovish and have pushed stock markets higher ever since the statement was released on December 17.
In effect, the Fed reiterated its  position that it won't raise interest rates until data reassures them the economy is ready to stand on its own without the support of Fed stimulus. Most economist believe a rate hike is likely in mid-2015.
Also due next week are December motor vehicle sales on Monday; factory orders and the ISM Non-Manufacturing Index on Tuesday; and a report on international trade on Wednesday.