Libya's Leader: I'm Still in Tripoli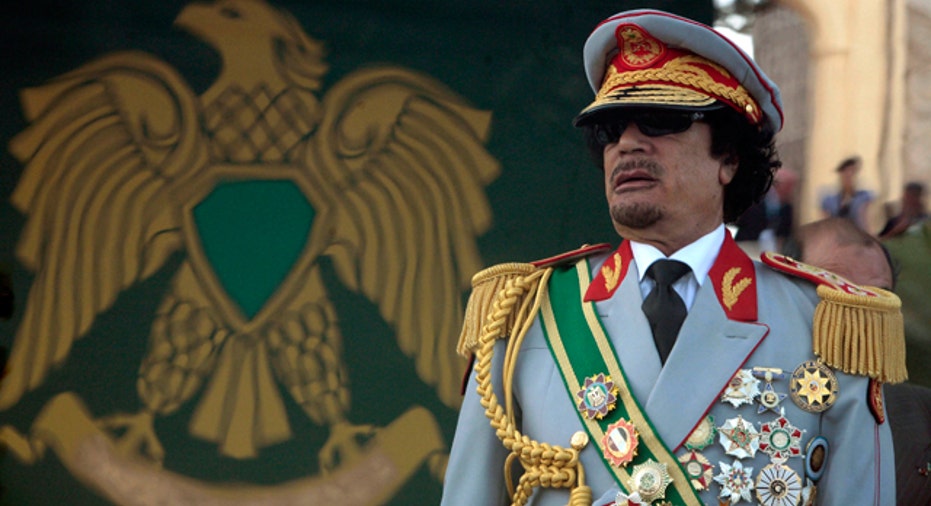 Libyan leader Muammar Gaddafi appeared on state television on Tuesday and signalled his defiance over a mounting revolt against his 41-year rule.
"I want to show that I'm in Tripoli and not in Venezuela. Do not believe the channels belonging to stray dogs," Gaddafi told Libyan state TV, which said he was speaking outside his house.
Gaddafi, in his first televised appearance since protests to topple him started last week, was holding an umbrella in the rain and leaning out of a van.
"I wanted to say something to the youths at the Green Square (in Tripoli) and stay up late with them but it started raining. Thank God, it's a good thing," Gaddafi said in a 22-second appearance.
State TV reported earlier that pro-government demonstrations were taking place in Green Square in central Tripoli.