Key Samsung shares steady, market awaits South Korea prosecution decision on leader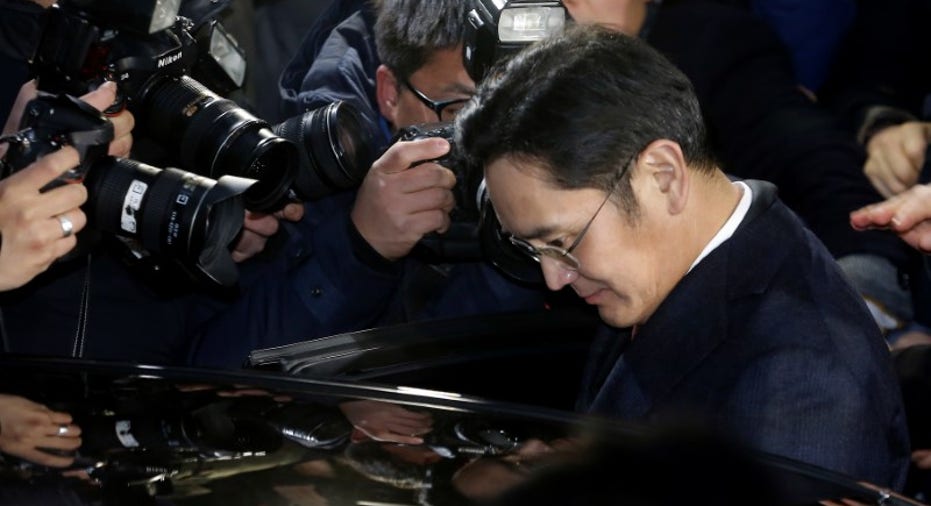 Shares of Samsung Electronics Co Ltd and Samsung C&T Corp were steady in early trade on Monday, ahead of a South Korean special prosecutor's decision on whether to seek an arrest warrant for Samsung Group's leader.
The prosecutor is set to decide later in the day on whether to seek the arrest of Jay Y. Lee, the third-generation leader of South Korea's largest conglomerate, in connection with an influence-peddling investigation involving the president.
Samsung Electronics was up 0.6 percent and Samsung C&T was unchanged as of 0019 GMT, compared with a 0.1 percent rise for the broader market.
(Reporting by Se Young Lee; Editing by Himani Sarkar)