Kevin McCarthy agrees to Biden meeting
On Thursday, Treasury Secretary Janet Yellen said the country had reached its debt limit
House Speaker Kevin McCarthy said Friday that he will meet with President Biden to discuss increasing the debt ceiling. 
"President Biden: I accept your invitation to sit down and discuss a responsible debt ceiling increase to address irresponsible government spending," the newly elected speaker tweeted Friday afternoon. "I look forward to our meeting."
Biden said earlier Friday during the last day of the U.S. Conference of Mayors Winter Meeting at the White House that he and McCarthy would meet to discuss increasing the debt limit. 
"We're going to have a little discussion on that," Biden said of McCarthy, according to Politico. "If we don't meet our national debt and renege for the first time, we have a calamity that exceeds anything that's ever happened financially in the United States."
A White House official insisted Friday that the McCarthy meeting is a "general" one and not debt ceiling-specific, saying the debt limit is "not a negotiation."
HOUSE REPUBLICAN CHIDES DEMOCRATS FOR REFUSING TO NEGOTIATE A 'SMART DEBT LIMIT INCREASE: 'NO BLANK CHECK'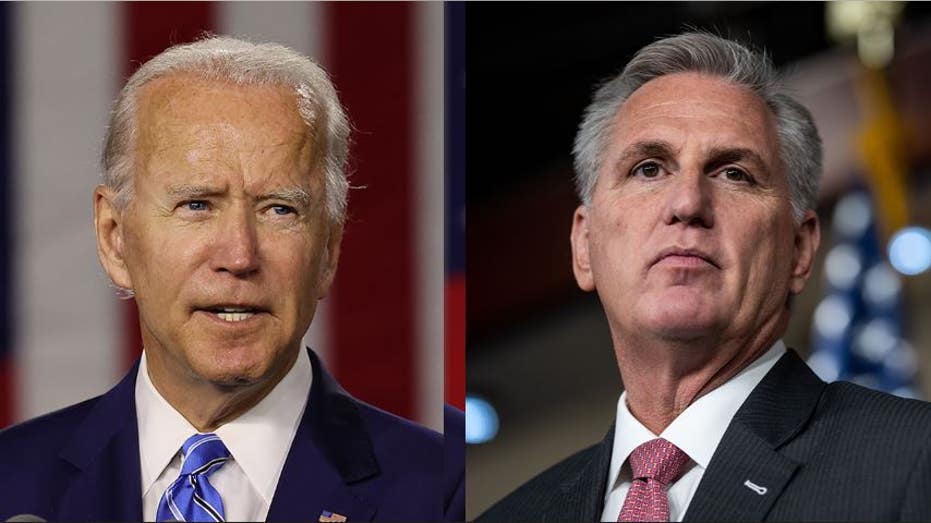 On Thursday, Treasury Secretary Janet Yellen said the country had reached its debt limit and the Treasury Department is now using "extraordinary" measures to avoid "crippling" default. She estimated Congress has until about June to pass an increase. 
Republicans want to use the debt ceiling to negotiate spending cuts but the White House has said it won't negotiate. 
US DEBT CEILING FORCES TREASURY INTO 'EXTRAORDINARY MEASURES'
No date has been set for the Biden-McCarthy meeting. 
CLICK HERE TO GET THE FOX NEWS APP
The debt ceiling was suspended three times when former President Trump was in office. 
Fox News' Peter Doocy contributed to this report.