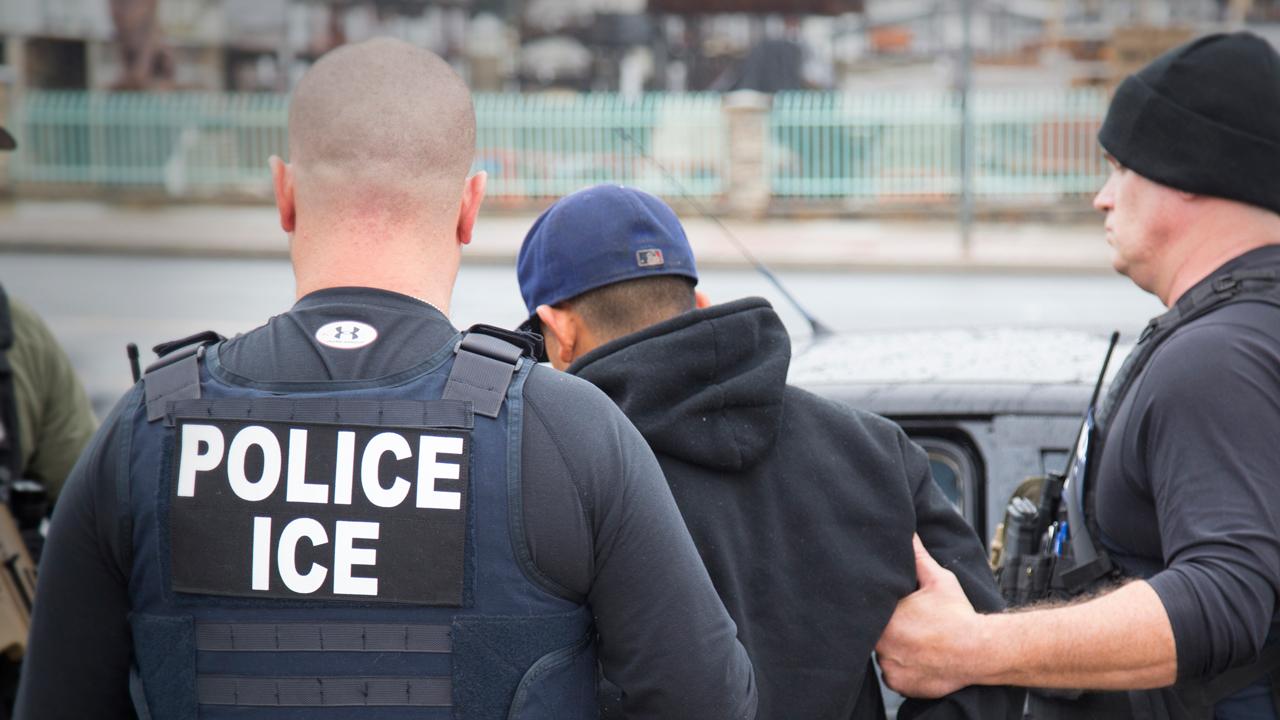 President Trump is expected to sign a revised immigration order on Friday which prioritizes the removal of undocumented immigrants who pose a direct threat to the country's national security.
"The message from this White House and from the DHS is those people who are in this country and pose a threat to public safety or have committed a crime will be the first to go," White House Press Secretary Sean Spicer said on Tuesday.
But who should be the second to go?
"I think you can find some clues to that in the Department of Homeland Security orders that came down and that is, there's no longer catch and release," Kansas Secretary of State Kris Kobach said during an interview with FOX Business' Liz Claman.
Kobach said illegal aliens that have not yet been arrested or convicted of a crime, but might be associated with illegal alien gang members who are committing crimes, will also be subject to deportation.
President Trump has recently taken a softer stance on the Deferred Action for Childhood Arrivals (DACA), Obama's executive order that protects some young illegal immigrants known as "dreamers."
"The DACA situation is a very difficult thing for me as I love these kids, I love kids, I have kids and grandkids and I find it very hard doing what the law says exactly to do and, you know, the law is rough," Trump told reporters from the East Room of the White House last week.
However, Kobach said "dreamers" should be subject to deportation and the government shouldn't reward children for the sins of their parents.
"The argument is that these are children. No they are not," he said. "They are people who claim they entered the United States many, many years ago before the age of sixteen."
As of September 30, 2016, the Migration Policy Institute data shows there are 1.3 million eligible "dreamers" in the U.S.
During the 1984 presidential debate with Walter Mondale, Ronald Reagan said he believed in the idea of amnesty for individuals who have laid their roots in the U.S. despite entering the country illegally.
"And so with time, so his [Reagan's] wisdom grew on that subject and I think another amnesty is just going to be another mistake," Kobach said.