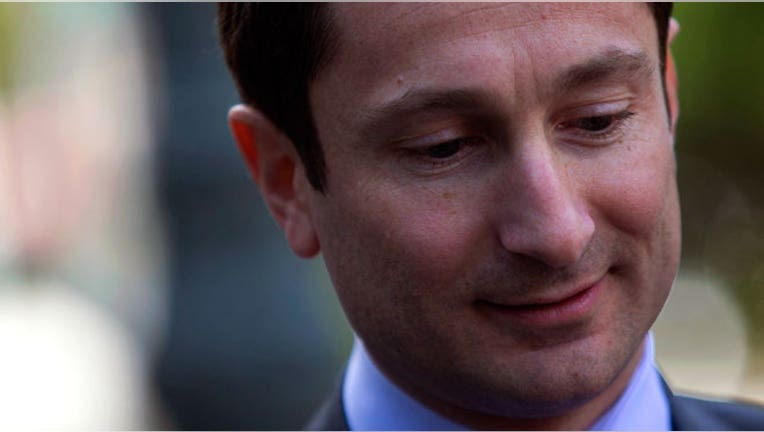 The federal jury now weighing whether former Goldman Sachs (NYSE:GS) vice president Fabrice Tourre is liable in a securities fraud case asked the judge three questions that weigh negatively against Tourre.
The questions could mean the jury is nearing a verdict in the civil trial brought by the Securities and Exchange Commission. The trial could still swing either way. Tourre faces seven claims of securities fraud. He faces fines and an SEC ban from the securities industry if the verdict goes against him.
The claims range from securities fraud down to negligence and recklessness.
The SEC alleges Tourre purposely misled investors about the role of a hedge fund run by billionaire John Paulson in picking the assets for a subprime mortgage derivative built on rotten loans that eventually collapsed and cost investors, mostly big banks, $1 billion. Paulson's fund eventually made $1 billion, and had asked Goldman Sachs to construct the deal, known as Abacus, in 2007, which Tourre was the deal captain for.
One juror, a former broker, asked a question focused on Section 17 (a)(2) of federal securities law, if Tourre's salary satisfied the requirement that he intended to defraud for personal inurement. It asks: "Does base salary obtained by Fabrice Tourre during the time period...satisfy the phrase 'obtained money or property'" and "does any money Mr. Tourre obtained on behalf of Goldman Sachs satisfy this phrase"?
U.S. District Judge Katherine Forrest instructed the jury it could only find liability if it concluded he did receive a bonus or compensation that he wouldn't have received otherwise without the transaction.
The same juror asked about different pieces of the deal sold off to different investors: "Do we need to find that he operated as a fraud or deceit for all three of those or is any one of them sufficient to find liability on this charge?" Just one, U.S. District Judge Forrest instructed.
The juror also asked the judge for the exhibit number for an email Tourre sent to Paolo Pellegrini, an architect of the Paulson fund's bet against housing. Tourre says in his email that he had heard Pellegrini quit the fund, and apologizes for the "radio silence."
In his email dated February 2, 2009, Tourre had asked Pellegrini about a possible job at the Paulson fund due to the fact that Goldman Sachs was winding down its trading desk for structured derivatives like the Abacus CDO.
"Needless to say the prospects in this business at Goldman are therefore not attractive, which leads me to think about other opportunities outside Goldman, and more specifically on the buy-side," Tourre had emailed.