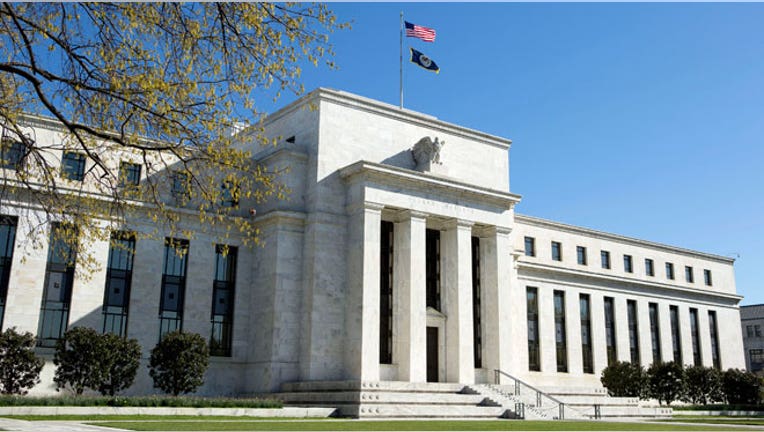 No one is paying much attention to this week's Federal Reserve meeting because there's zero chance central bankers will be raising interest rates.
It's the September meeting everyone is paying attention to because there's a broad consensus that rates could start moving higher after that meeting.
But they should be paying attention this week because the members of the policy-setting Federal Open Market Committee will likely provide the strongest signal yet regarding their intentions for the September meeting.
"This will very likely mark the 53rd meeting in a row in which the Fed has made no change in interest rates.  It also may well be the last in this string with the Fed taking a first tightening step in September," said David Kelly, chief global strategist at JPMorgan Funds.
Investors, analysts and economists will all be searching for clues as FOMC members dissect recent economic data, notably the Greek debt crisis, the selloff in the Chinese stock market and tightening in the U.S. labor market.
Both the Greek debt crisis and the Chinese stock market have settled down since earlier this month, when both events appeared to be global disruptions that could potentially drift across the Atlantic and convince skittish Fed members to hold off on a rate increase.
In fact, global financial entities such as the International Monetary Fund made a public plea earlier this summer for the Fed to wait until at least 2016 to raise rates so that the ripple effects of higher borrowing costs could be more easily absorbed around the world.
Offsetting those overseas concerns has been a steadily strengthening U.S. jobs market, as evidenced by the declining unemployment rate and wages that are finally moving higher.
"The reality is that, despite the slow pace of demand growth in the U.S. economy, supply growth is even slower, making both tightening labor markets and further inflation pressure likely," Kelly explained.
Fed is Getting Nervous About Zero Rates
The Fed has said it wouldn't raise rates until it met its dual mandate of full employment, which it defines as an unemployment range of 5.2%-5.6%, and price stability, which it defines as a 2% annual inflation rate.
The unemployment rate now stands at 5.3% but inflation has remained stubbornly low – hovering for months at about half the Fed's 2% target -- because wages have been stagnant for months.
But the falling unemployment rate combined with the slow elimination of so-called slack in labor markets has Fed economists predicting that rising wages will push inflation higher, reaching that elusive 2% target at some point in 2016.
For all these reasons, it's widely believed that the Fed will announce a rate hike in September.
Kelly raised another important point: the U.S. is now six years removed from the end of the Great Recession that followed the 2008 financial crisis, and interest rates are still being held at near zero.
Should the economy slide back into recession at any time in the near future the Fed would have few tools for stimulating economic activity with interest rates at their current low levels.
"The Fed is nervous about not being able to cut rates in response to the next recession if they never raise them from essentially zero," Kelly said. "Consequently, despite current gloom, graduating to a policy of slow monetary tightening in September shouldn't be a heavy lift."