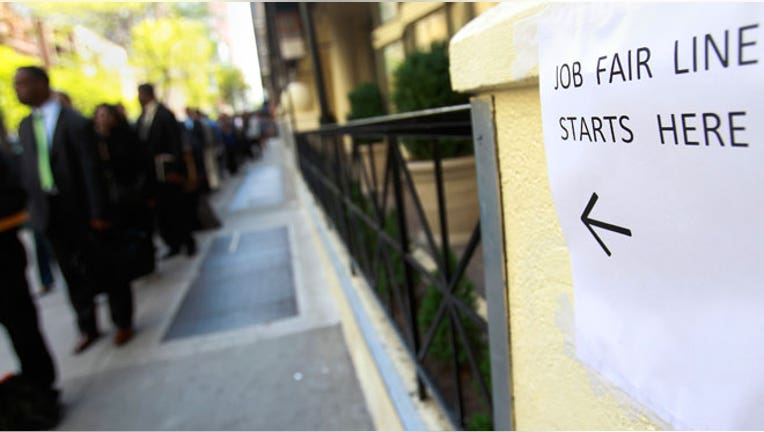 The number of new unemployment claims jumped last week during the typically volatile holiday period, but the measure of layoffs is below year ago levels, pointing to a labor market that slowly improved in 2012.
Initial jobless claims advanced by 10,000 to a seasonally adjusted 372,000 in the week ended Dec. 29 the Labor Department said Thursday. Economists surveyed by Dow Jones Newswires expected 363,000 new benefit applications.
Claims for the week ending Dec. 22 were revised up to 362,000 from an initially reported 350,000.
A Labor Department analyst said a number of government offices were closed during the reporting period due to the Christmas holiday, which can cause fluctuations in the data, and estimates were used for nine states.
Economists warn against reading too much into late December figures given the volatility of claims around this time of year. Certain industries have planned layoffs, which can affect the unadjusted numbers.
The four-week moving average of claims, which smoothes out volatile weekly data, increased by 250 to 360,000 last week. A year earlier, the four-week average stood at 377,000.
The mild improvement is in line with other measures of the labor market. The unemployment rate fell to 7.7% in November from 8.7% a year earlier. The government will release December unemployment data on Friday. Economists expect the rate to remain unchanged.
Thursday's data showed the number of continuing unemployment benefit claims--those drawn by workers for more than a week--increased by 44,000 to 3,245,000 in the week ended Dec. 22. Continuing claims are reported with a one-week lag.
The number of continuing claims, which had trended down during most of last year, likely would have fallen off more steeply had Congress not authorized an extension to long-term unemployment benefits this week as part of a deal to avoid tax increases on most Americans and put off planned spending cuts. Without the extension more than 2 million people would have been at risk to lose their benefits.
The number of workers requesting unemployment insurance was equivalent to 2.5% of employed workers paying into the system in the week ended Dec. 22, the same as the prior week.