Jobless Claims Hit Lowest Level Since February 2008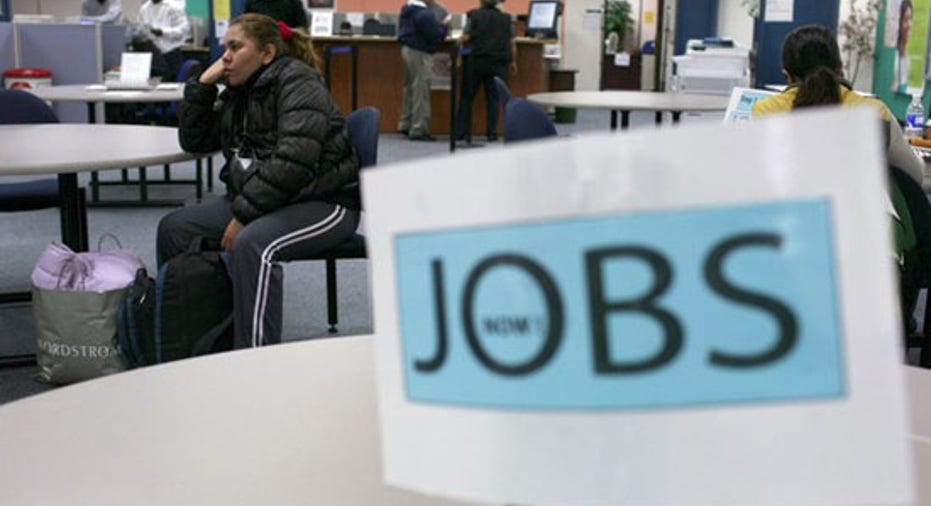 New U.S. claims for unemployment benefits dropped to a fresh four-year low last week, according to a government report on Thursday that offered evidence the jobs market recovery was gaining traction.
Initial claims for state unemployment benefits fell 5,000 to a seasonally adjusted 348,000, the lowest level since February 2008, the Labor Department said.
The prior week's figure was revised up to 353,000 from the previously reported 351,000. Economists polled by Reuters had forecast claims rising to 354,000 last week.
The four-week moving average for new claims, considered a better measure of labor market trends, declined 1,250 to 355,000.
The claims data covered the survey week for March nonfarm payrolls. Claims dropped 5,000 between the February and March survey periods, suggesting another month of solid job gains.
Employers added 227,000 jobs to their payrolls in February, taking the tally for the past three months to 734,000.
A Labor Department official said there was nothing unusual in the state-level data and that only two states - Alaska and Minnesota - had been estimated.
The department next week will introduce new seasonal factors for 2012 and revisions for claims data from 2007 through 2011.
The number of people still receiving benefits under regular state programs after an initial week of aid fell 9,000 to 3.35 million in the week ended March 10, the lowest since August 2008.
Despite the improving labor market picture, long-term unemployment remains a major problem and about 43 percent of the 12.8 million out of work Americans in February had been jobless for more than six months.
The number of Americans on emergency unemployment benefits dropped 24,312 to 2.85 million in the week ended March 3, the latest week for which data is available.
A total of 7.28 million people were claiming unemployment benefits during that period under all programs, down 142,499 from the prior week.