Jobless Claims Fall More Than Expected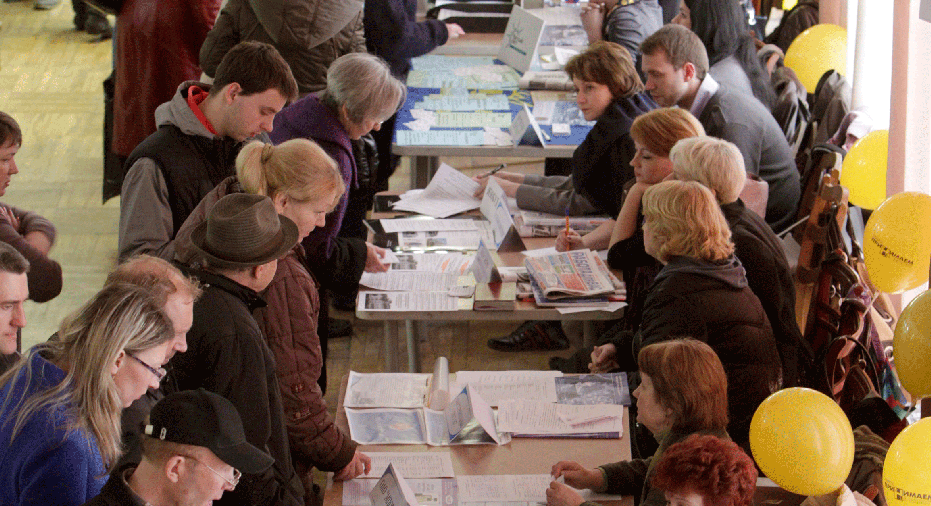 The number of Americans filing new claims for jobless benefits fell last week to near a four-year low, a hopeful sign for a labor market that has shown signs of weakness.
Initial claims for state unemployment benefits dropped 35,000 to a seasonally adjusted 353,000, the Labor Department said on Thursday.
That was a much sharper drop than economists expected. The prior week's figure was revised slightly higher.
The reading for jobless claims has been volatile this month because of the timing of the annual auto plant shutdowns for retooling. The reading had touched a four-year low in the July 7 week at 352,000. One measure that tries to smooth out this volatility, the four-week moving average for new claims, fell 8,750 to 367,250.
This year, automakers are carrying out fewer temporary plant shutdowns, throwing off the model the department uses to smooth the data for typical seasonal patterns.
A Labor Department official said they were still experiencing volatility related to the auto layoffs that usually happen at this time of year. Otherwise, the data had few blips. Only figures for Utah were estimated.
The labor market has suffered three months of sub-100,000 job growth as the economy slowed amid a cloud of uncertainty spawned by fears of sharp contraction in fiscal policy and debt problems in Europe.
Federal Reserve Chairman Ben Bernanke told lawmakers last week that the U.S. central bank, which last month expanded its efforts to spur the economy, would take additional action if officials concluded no progress was being made towards higher levels of employment.
The number of people still receiving benefits under regular state programs after an initial week of aid fell 30,000 to 3.287 million in the week ended July 14.