Jobless Claims Fall Less Than Expected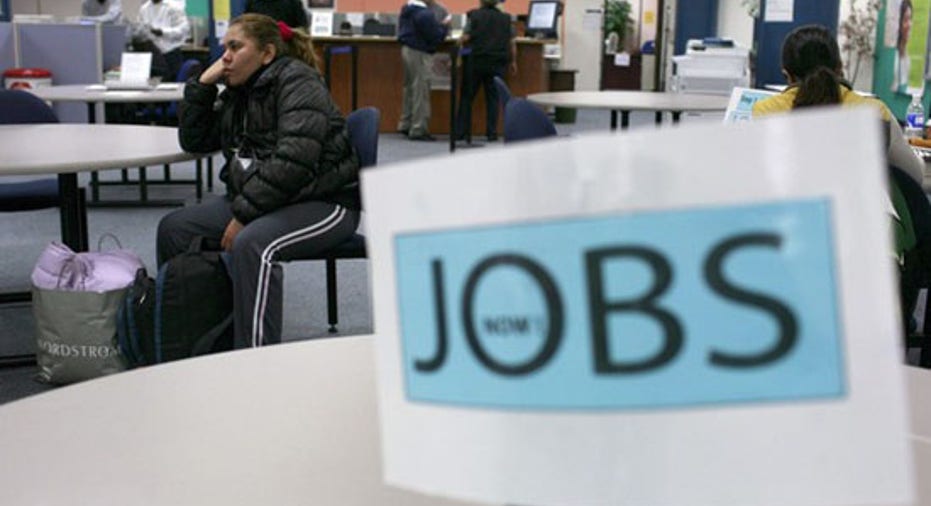 New U.S. claims for unemployment benefits fell slightly last week but a trend reading rose to its highest since January, the latest sign of a weaker pace of healing in the still-struggling labor market.
Initial claims for state unemployment benefits dropped by 1,000 to a seasonally adjusted 388,000, the Labor Department said on Thursday. The prior week's figure was revised up to 389,000 from the previously reported 386,000.
The four-week moving average for new claims, a closely followed measure of labor market trends, rose 6,250 to 381,750, its highest since the week that ended January 7.
Economists polled by Reuters had forecast new claims falling to 375,000 last week.
The reading was the latest example of fizzling momentum in the labor market recovery. New claims fell sharply during early winter but the improvement has largely stalled in recent weeks.
Employers added 120,000 new jobs to their payrolls in March, the least since October, after averaging 246,000 jobs per month over the prior three months.
Many economists believe a mild winter boosted payrolls growth earlier in the year and view recent stagnation as payback for those gains.
A Labor Department official said there was nothing unusual in the state-level data in the claims report.
The number of people still receiving benefits under regular state programs after an initial week of aid rose 3,000 to 3.315 million in the week ended April 14.
The number of Americans on emergency unemployment benefits fell 45,930 to 2.73 million in the week ended April 7, the latest week for which data is available.
A total of 6.68 million people were claiming unemployment benefits during that period under all programs, down 87,160 from the prior week.