Jobless Claims Fall; Four-Week Average Highest Since December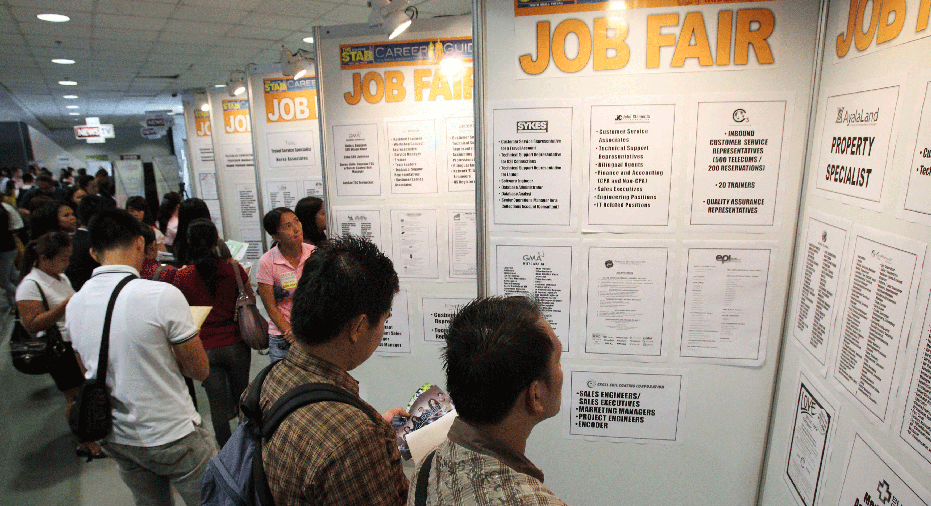 The number of Americans filing new claims for unemployment benefits was little changed last week, according to government data on Thursday that suggested the labor market was struggling to regain momentum.
Initial claims for state unemployment benefits slipped 2,000 to a seasonally adjusted 387,000, the Labor Department said. The prior week's figure was revised up to 389,000 from the previously reported 386,000.
Economists polled by Reuters had forecast claims falling to 380,000 last week. The four-week moving average for new claims, considered a better measure of labor market trends, increased 3,500 to 386,250 - the highest level since early December.
The claims data covered the survey week for June's nonfarm payrolls and the report pointed to little or no improvement on May's paltry 69,000 count. Claims rose 15,000 between the May and June survey periods.
Labor market weakness prompted the Federal Reserve on Wednesday to ease monetary policy further by extending a program to re-weight bonds it already holds toward longer maturities to hold down borrowing costs.
The so-called Operation Twist, which was due to expire this month and will now run through the end of the year, was expanded by $267 billion. Much of the recent weakness in the labor market has been due to a decline in hiring.