Jobless Claims Fall by 2,000 to 351,000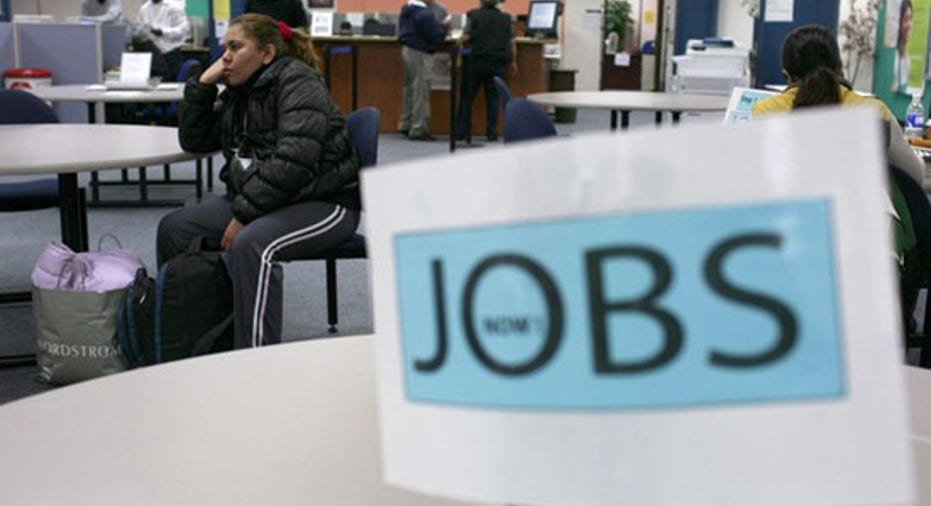 New U.S. claims for unemployment benefits edged down last week, holding near four-year lows, according to a government report  on Thursday that suggested the labor market was gaining momentum.
Initial claims for state unemployment benefits fell 2,000 to a seasonally adjusted 351,000, the Labor Department said. The prior week's figure was revised up to 353,000 from the previously reported 351,000.
Claims have been hovering near four-year lows over the last few weeks. Economists polled by Reuters had forecast claims unchanged at 351,000 last week.
The four-week moving average for new claims, considered a better measure of labor market trends, dropped 5,500 to 354,000 - the lowest level since March 2008.
New applications for jobless benefits have declined through much of February, raising hopes for a third straight month of solid employment gains.
Nonfarm employment likely increased 200,000 last month, according to a Reuters survey, after rising 243,000 in January. The unemployment rate is seen holding at a three-year low of 8.3% in February.
The government will release February's employment report on March 9. While the labor market is gaining momentum, the level of employment is still 5.82 million from its prerecession level.
On Wednesday, Federal Reserve Chairman Ben Bernanke described the labor market as "far from normal" and that further improvement would require stronger growth in final demand and production.
A Labor Department official said there was nothing unusual in the state-level data and that no states had been estimated.
The number of people still receiving benefits under regular state programs after an initial week of aid fell 2,000 to 3.40 million in the week ended Feb. 18.
So-called continued claims covered the survey period for the household survey from which the unemployment rate is derived. Continued claims have declined 165,000 between the January and February survey periods.
The number of Americans on emergency unemployment benefits rose 1,347 to 2.90 million in the week ended Feb. 11, the latest week for which data is available.
A total of 7.50 million people were claiming unemployment benefits during that period under all programs, up 11,933 from the prior week.