Jobless Claims Drop to 2-1/2 Year Low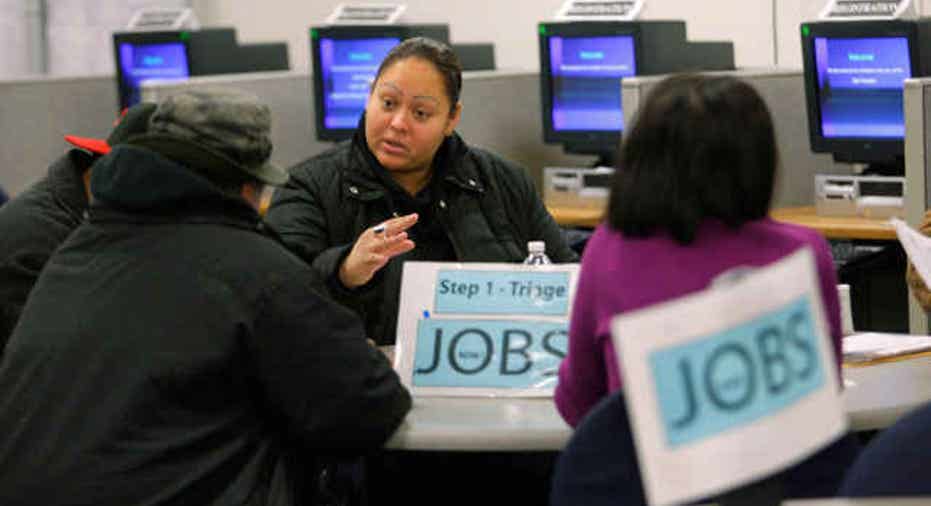 New U.S. claims for unemployment benefits dropped more than expected last week to touch their lowest point in 2-1/2 years, a government report showed on Thursday, offering assurance that the labor market was strengthening despite Januarys poor jobs numbers.
Initial claims for state unemployment benefits fell 36,000 to a seasonally adjusted 383,000, the lowest since early July 2008, the Labor Department said.
Economists polled by Reuters had forecast claims slipping to 410,000. The prior weeks figure was revised up to 419,000, from the previously reported 415,000.
The data, coming on the heels of Fridays report showing the economy created a paltry 36,000 jobs in January, added to other employment indicators that have pointed to a gain in momentum in the labor market.
Initial claims breached the 400,000 mark and economists say a sustained move below that level would signal strong job growth.
A Labor Department official said claims were still unwinding some of the weather effects that pushed up applications last month.
The four-week moving average of unemployment claims -- a better measure of underlying trends - dropped 16,000 to 415,500 last week.
The number of people still receiving benefits under regular state programs after an initial week of aid declined 47,000 to 3.89 million in the week ended Jan. 29 from an upwardly revised 3.94 million the prior week.
Economists had expected so-called continuing claims to fall to 3.90 million from a previously reported 3.93 million.
The number of people on emergency unemployment benefits increased 100,366 to 3.76 million in the week ended Jan. 22, the latest week for which data is available. A total of 9.4 million people were claiming unemployment benefits during that period under all programs.