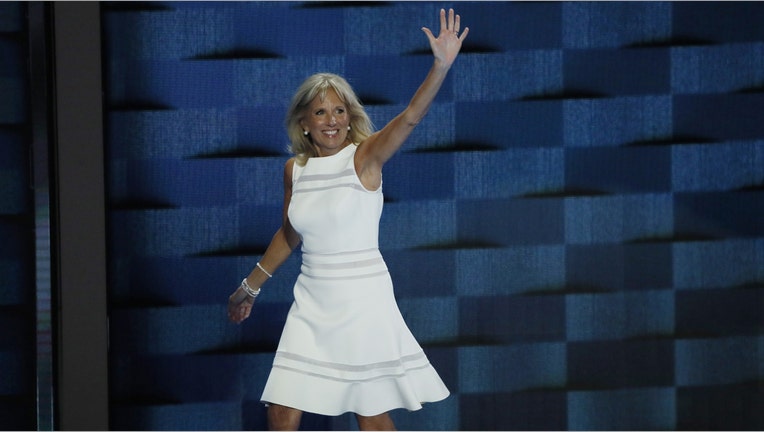 Dr. Jill Biden, wife of former Vice President Joe Biden, was added to JPMorgan Chase's (NYSE:JPM) Military and Veterans Affairs External Advisory Council, the bank announced on Monday.
During her tenure as Second Lady of the United States, Biden worked to put a national spotlight on the challenges facing and sacrifices made by military families. Through her work with the Joining Forces initiative with former First Lady Michelle Obama, Biden called on Americans to support military families in communities across the country through a range of employment, education and wellness resources.
As a member of JPMorgan's six- year-old external advisory council, Biden will help guide the bank's efforts to help military members transition back into civilian life. Biden is a military mother herself, as her stepson, the late Beau Biden, was a veteran of Operation Enduring Freedom in Iraq.
"Dr. Biden's commitment to our veterans is palpable and the experience and foresights she'll bring to the Advisory Council will be an invaluable addition that will no doubt positively impact the lives of many," said Matt Zames, JPMorgan's chief operating officer.
Biden's appointment comes days after news she and her husband signed a multi-book deal with Flatiron Books. Jill is set to write one book, while the former VP will pen two books – one of which focuses on his decision not to run for president in the 2016 election, and the death of his son Beau. Details of the deal, including titles and release dates, were not made public.