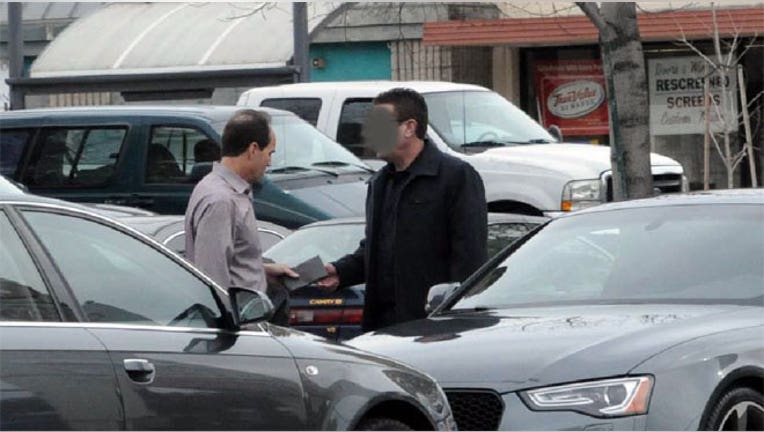 The close friend of a former KPMG LLP senior partner accused of insider trading pleaded guilty Monday in a scheme that involved top clients of the Big Four accounting firm.
Bryan Shaw, 52, a Los Angeles jewelry store owner, will return to court for sentencing in September. He pleaded guilty to one count of conspiracy during a hearing in federal court in Los Angeles and could face up to five years in prison.
As part of his plea, Shaw agreed to repay $1.3 million in profits he made from using inside information to trade ahead of important moves made by KPMG clients such as Herbalife (NYSE:HLF), Skechers USA (NYSE:SKX) and Deckers Outdoor Corp. (NASDAQ:DECK).
Shaw's friend, Scott London, who oversaw KPMG's audit practice for the Pacific Southwest, has been charged with one count of conspiracy to commit securities fraud through insider trading.
Prosecutors allege that London provided confidential information about KPMG clients including unreleased earnings reports to Shaw over a period of several years. Shaw then allegedly used the inside information to make "highly profitable securities trades" that generated more than $1 million dollars in illegal proceeds.
According to a criminal complaint, London, 50, supervised more than 500 accountants at KPMG and personally handled audits for major clients, including Herbalife and Skechers USA. That position gave London access to confidential information about KPMG's clients before that information was disclosed to the public.
The disclosure of London and Shaw's scheme in April rocked the giant accounting firm.
Evidence collected by prosecutors in the case includes a picture of London allegedly accepting $5,000 in cash in a Southern California parking lot. Shaw also allegedly gave London high-priced jewelry and concert tickets. Shaw also allegedly gave London a Rolex Daytona Cosmograph watch worth about $12,000.
London has acknowledged his guilt in public statements. He will appear in court to make a formal plea later this month.