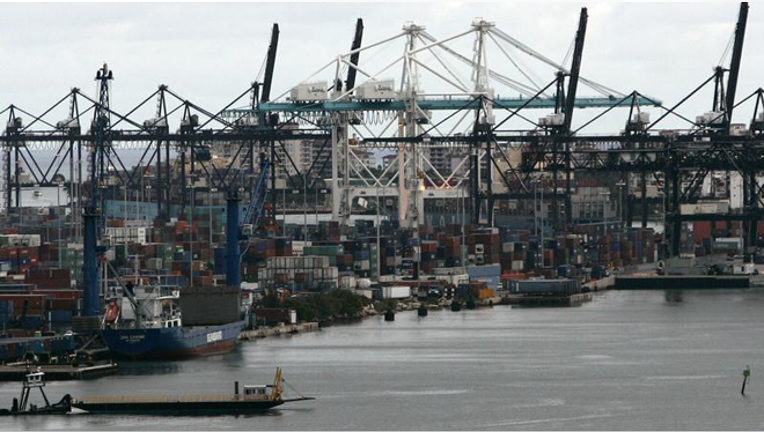 U.S. import prices recorded their biggest drop in six years in January as prices fell broadly, a sign that domestic inflation pressures could remain muted for a while.
The Labor Department said on Friday import prices tumbled 2.8 percent last month, the largest decline since December 2008, after sliding by a revised 1.9 percent in December. It was the seventh straight month of declines in import prices.
Economists polled by Reuters had forecast import prices falling 3.2 percent last month after a previously reported 2.5 percent drop in December.
In the 12 months through January prices declined 8.0 percent, the largest drop since September 2009.
Crude oil prices have plunged nearly 60 percent since June as increased shale production in the United State and weak global demand caused a glut on the market.
At the same time, the dollar has strengthened significantly against the currencies of the country's main trading partners, helping to pull inflation further away from the Federal Reserve's 2 percent target.
Last month, imported petroleum prices plunged 17.7 percent, the biggest fall since December 2008, after dropping 12.4 percent in December. Imported food prices fell 2.2 percent in January, the largest fall since February 2012.
There were also declines in the prices of imported capital goods, automobiles and consumer goods excluding autos.
Import prices excluding petroleum fell 0.7 percent last month, the biggest drop since March 2009, after being flat in December.
The Labor Department report also showed export prices fell 2.0 percent in January, the largest decline since October 2011, after slipping 1.0 percent in December. A strong dollar is undercutting the competitiveness of U.S. exports. (Reporting By Lucia Mutikani; Editing by Andrea Ricci)