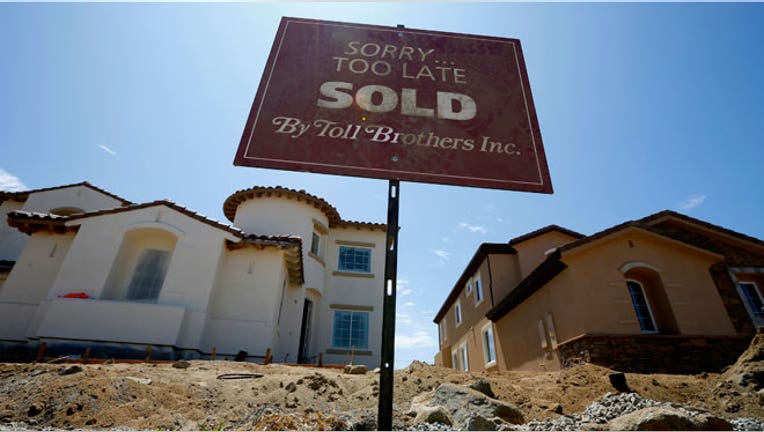 New U.S. single-family home sales fell less than expected in January and supply rose to its highest level since 2010, hopeful signs for a sluggish housing market.
The Commerce Department said on Wednesday that sales dipped 0.2 percent to a seasonally adjusted annual rate of 481,000 units. December's sales pace was revised up to 482,000 units, the highest level since June 2008, from 481,000 units.
Sales last month were likely held back by bad weather in the U.S. Northeast, where sales recorded their biggest drop since June 2012.
Economists had forecast new home sales, which account for about 9.1 percent of the housing market, falling to a 470,000-unit pace last month. Compared to January of 2014, sales were up 5.3 percent.
U.S. financial markets were little moved by the data.
Shares in Lowe's Cos Inc, the No. 2 U.S. home improvement chain, were after it reported same-store sales well above analysts' estimates.
Increased spending on home renovations also helped larger rival Home Depot post better-than-expected sales and profit on Tuesday.
Housing activity has remained lackluster since hitting a speed bump in the second half of 2013, as tight home inventories and higher prices sideline first-time buyers and tepid wage growth also keeps a lid on buying.
The housing sector has lagged the overall economy, even though mortgage rates have declined substantially from their 2013 peaks. Recent data showed a plunge in home resales in January and softer single-family housing starts and permits.
Federal Reserve Chair Janet Yellen told U.S. lawmakers on Tuesday that housing had not "recovered in the way that I would have anticipated."
But there is reason to be cautiously optimistic on the sector's prospects. The labor market is gaining steam and housing activity should be boosted as more people get a paycheck.
In addition, home prices are showing signs of reaccelerating after slowing for much of 2014. That should lift more homeowners out of "underwater mortgages" and increase equity in their properties, allowing some to put their houses on the market.
In a separate report, the Mortgage Bankers Association said its measure of loan requests for home purchases, a leading indicator of home sales, increased 4.6 percent last week, rising for the first time in six weeks.
Last month, new home sales in the Northeast plunged 51.6 percent to a record low. Sales in the South rose 2.2 percent to their highest level since May 2008, and surged 19.2 percent in the Midwest. Sales in the West, however, slipped 0.8 percent.
The stock of new houses available on the market rose 1.4 percent last month to 218,000, the highest level since March 2010. Inventories still remain at less than half of what they were at the height of the housing boom.
At January's sales pace it would take 5.4 months to clear the supply of houses on the market, unchanged from December.
The median new home price rose 9.1 percent from a year ago to $294,300, confirming an accelerating trend evident in recent house price data.
(Reporting by Lucia Mutikani; Editing by Paul Simao)