Ivanka Trump: CEOs can't fill 6 million jobs, more skill-based training needed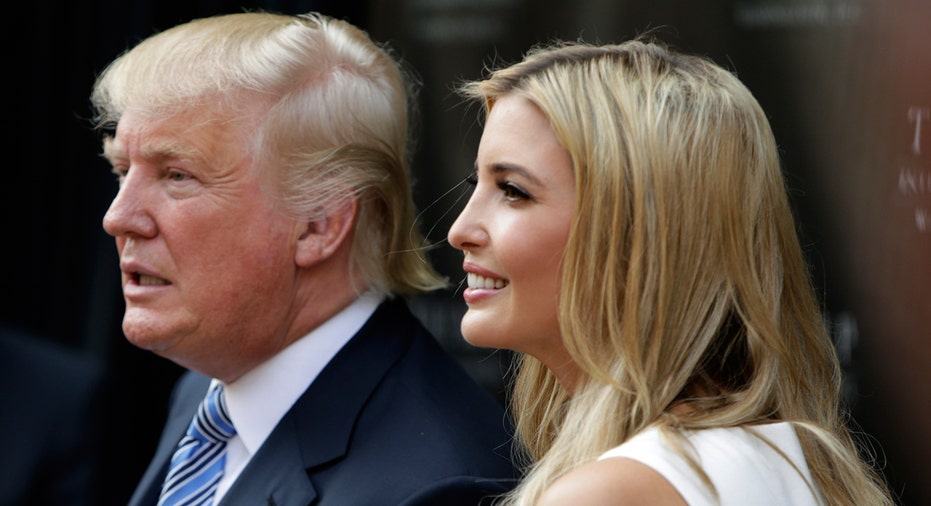 The Trump administration is refocusing efforts back on its biggest campaign promise – putting more Americans back to work – following a week of turmoil centered on former FBI Director James Comey's congressional testimony.
On Monday the president communicated the White House's renewed message via Twitter, pointing to recent economic data as a positive indicator of what's in store for the American economy.
Daughter Ivanka, the president's special advisor, was also stumping for jobs Monday, mentioning the "animal spirit" that is being set free among the small business community. However, she acknowledged there is still much more work to do, highlighting that while economists say the labor market is at or near full employment, many Americans have either stopped searching for jobs altogether or are working part-time when they want to be full-time.
"We need the full participation, so many people are also working jobs that are part-time. And it's an enormous problem in this country, the number of part-time workers who are working two and three jobs, that, collectively, they're making less than when they worked one job," Trump said during an interview on FOX & Friends Monday.
While the traditional unemployment rate fell to 4.3 percent in May, the number of part-time workers seeking full-time employment or discouraged job seekers – called the U-6 unemployment rate – was still at 8.4 percent. Even though the U-6 has been closing in on pre-crisis levels, Trump says a priority for the administration is to bridge that gap and connect job seekers with the millions of openings executives are trying to fill.
"There are 6 million available American jobs. So we're constantly hearing from CEOs that they have job openings but they don't have workers with the skill set they need to fill those jobs," she said.
One way the White House intends to help remedy that problem is by promoting skill-based or education-based training programs. President Trump will visit a technical school in Wisconsin Tuesday to highlight the importance of vocational training as both a viable alternative to the traditional four year higher education path and as a tool to retrain employees who may have been displaced in the labor market.
Next week Congress will vote on the Perkins Act, which would increase appropriations for career-technical education programs to $1.23 billion by 2022 and return oversight authority from federal officials to local ones. The bill has enjoyed bipartisan support thus far.
As for Ivanka Trump, despite recent distractions in the media, she insists the entire administration has been trying their best to stay on course and help workers adapt to modern economic conditions.
"At the White House and throughout the administration we're incredibly focused on the reason we all went to Washington and what we're all fighting for," she said.