Ivanka Defends Her Father After Boos at W20 Summit in Germany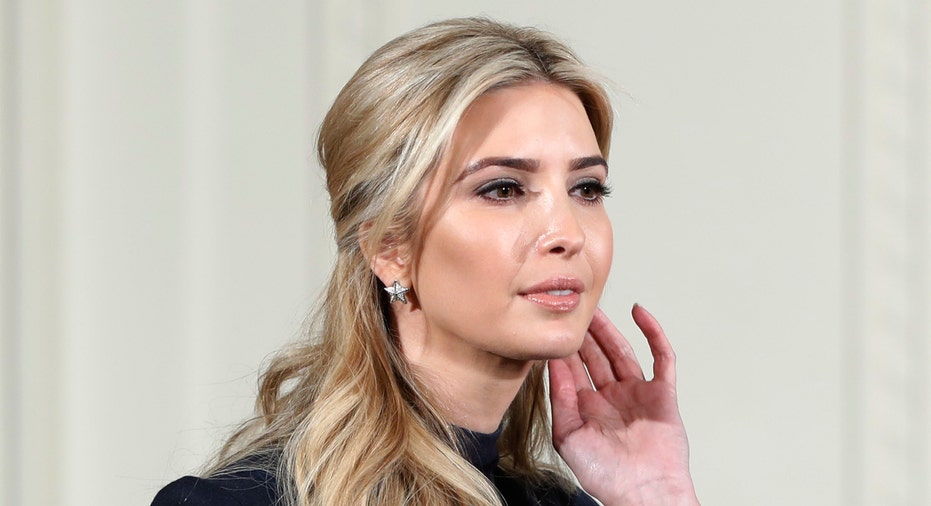 Ivanka Trump visited Germany Tuesday, where she took part in a summit to promote women's empowerment and entrepreneurship during her first international trip as an informal advisor to the president.
The First Daughter faced some tough questions about her father's commitment to empowering women in the workforce, where her answers were met with some skepticism, and even boos.
"I certainly heard the criticism of the media and that's being perpetuated. But I know from personal experience and I think the thousands of women that have worked with and for my father … are a testament to his belief and solid conviction in the potential of women and their ability to do the job as well as any man," Trump fired back.
Ivanka was in the company of prominent women from around the world including Canadian Foreign Minister Chrystia Freeland, International Monetary Fund managing director Christine Lagarde and Queen Maxima of the Netherlands. Trump has played a key role in the administration's push to promote job growth, and female business opportunities in particular, throughout the president's first 100 days in office.
Tuesday afternoon she visited Siemens' technical school in Berlin amid the Trump administration's push for a larger domestic emphasis on vocational training.
"We're very pleased with Ivanka Trump's visit and welcome her interest in learning about our professionally oriented training system," Siemens CEO Joe Kaeser said in a statement.
She will also see the Memorial to the Murdered Jews of Europe and pay respects to those killed during the Holocaust. Trump converted to Judaism before marrying her husband Jared Kushner—an orthodox Jew—in 2009.
Trump's trip also piqued the interest of the German media. Newspaper Berliner Zeitung, which has described her as "the president's whisperer," said German officials hope "the president's daughter will convey a positive image of Germany to her father as a result of her short visit," according to Reuters.
Merkel's office reached out directly to Ivanka to invite her to the "Inspiring women: Scaling up women's entrepreneurship" summit, signaling a strengthening bond between the two world powers. Some believed the relationship between President Trump and Chancellor Merkel was off to a rocky start after the U.S. president criticized Germany for its refugee policy, trade policies and not living up to its fiduciary responsibilities to NATO. The Trump administration still has not appointed an official ambassador to Germany.