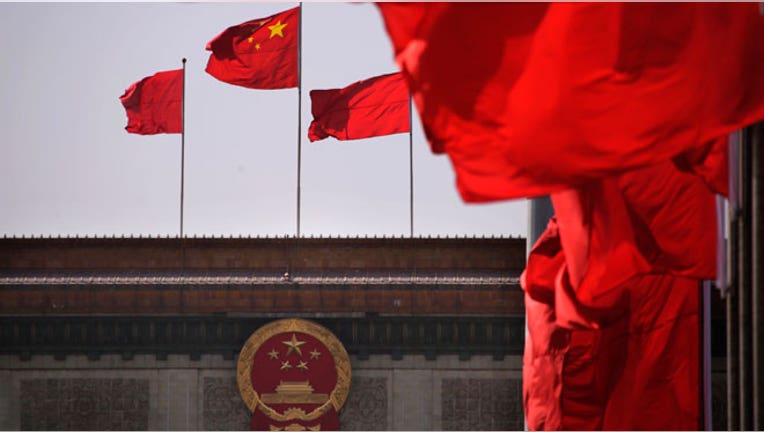 Shuanghui International picked a turbulent time to announce its $4.8 billion buyout of Smithfield Foods (NYSE:SFD), which is poised to become the largest-ever Chinese takeover of a U.S. company.
In addition to long-running tensions over alleged currency manipulation and China's military build-up, the high-profile transaction comes just days after a new report accused Beijing of breaching highly-sensitive designs on advanced weapons systems.
Despite the diplomatic strains between the two economic powerhouses, the Smithfield deal is likely to be green lighted by U.S. regulators, largely because it is far removed from critical national-security areas like defense or telecom.
"I don't think anyone thinks the Chinese are putting listening devices in the pork tenderloins," said Jim Rickards, a consultant on market intelligence at Omnis.
The proposed takeover of 77-year-old Smithfield would give Hong Kong-based Shuanghui control of the world's largest pork producer, which generated $13.1 billion in sales in 2012.
M&A Splash Amid Tensions
Including debt, the Smithfield deal is valued at about $7 billion, meaning it would be the largest Chinese investment in a U.S. company on record, according to Dealogic. The next closest such deals are China Investment Corp.'s $5.58 billion acquisition of a 9.9% stake in Morgan Stanley (NYSE:MS) in 2007 and last year's sale of an 80% stake in an American International Group (NYSE:AIG) unit for $4.23 billion to a group of Chinese companies, Dealogic said.
The transaction would also represent the fifth-largest cross-border M&A deal by a Chinese company, according to Thomson Reuters.
"As an economist, I say that this should be a relatively worry-free acquisition," said John Mayo, a professor at Georgetown University. "We live in a global world. The big motivator for this acquisition is a desire on the part of Smithfield to gain access to the burgeoning Chinese market for pork."
However, the deal comes as U.S. officials have been rattled by an onslaught of cyber attacks they believe China has perpetrated in an effort to steal valuable military and corporate secrets. Some lawmakers have also sought to label China a currency manipulator.
"It's kind of a love-hate relationship," said Rickards. While "there have been currency and cyber tensions," putting "foreign capital behind a U.S. company with the possibility of creating new jobs is good news," he said.
D.C. to Review Buyout
Smithfield and Shuanghui said they have submitted the transaction for approval to the Committee on Foreign Investment in the United States, or CFIUS, the interagency panel charged with ensuring national-security and critical-infrastructure assets don't fall into the wrong hands.
"Unless the President declares pork products to be a matter of national security, this deal should fly through regulatory scrutiny," said Anthony Michael Sabino, a professor at St. John's University who wrote a 2005 study on CFIUS.
Yet some previous CFIUS reviews involving Chinese companies have created political stirs, such as the hotly-contested 2005 purchase of IBM's (NYSE:IBM) PC business by Lenovo and the proposed $18.5 billion acquisition of Unocal Corp. by China's Cnooc, which was blocked by the U.S.
On Wednesday, Sprint (NYSE:S) said its proposed $20.1 billion takeover by Japan's SoftBank was approved by CFIUS, which forced significant concessions due in part to security concerns about Chinese network-equipment suppliers.
"CFIUS reviews can reflect the politics of the times, and so tensions with China may factor into the review. One would hope that this deal will transcend near-term tensions and focus instead on the longer-term integration of the two economies," said Charles Whitehead, a professor at Cornell Law School.
However, Jeremy Zucker, head of the international trade practice at Dechert, said even though pork is "clearly not a traditional defense item," Smithfield's "significant presence in the U.S. market" could prompt CFIUS to "evaluate whether the deal represents a food-supply risk."
A Boost to U.S. Exports?
Chinese officials expressed disappointment with the CFIUS process after the White House last year undid the purchase by Chinese-owned Ralls Corp. of four wind-farm projects located near a naval test facility. The move, which was recommended by CFIUS, marked the first time in over 20 years a president blocked a deal by a foreign buyer on national-security grounds.
"While CFIUS' mandate requires it to evaluate each deal on its own merits, at a political level the U.S. government might welcome the opportunity to approve a Chinese acquisition of a significant size," said Zucker.
The Smithfield acquisition may also be supported by Shuanghui's public promise not to close or relocate plants, which suggests there won't be a significant loss of jobs.
Additionally, it probably helps that Shuanghui is a strategic buyer.
"The buyer is a pork producer. They're not just a pot of money," said Zucker, who said non-strategic buyers can sometimes raise "the concern the deal is driven by political and not economic motives."
While there remains concerns about Chinese food safety and environmental pollution, it seems unlikely those worries will play into this transaction because it is intended to boost U.S. pork exports to China, not the other way around.
"If the companies can demonstrate this is about expanding U.S. exports, rather than lowering U.S. food quality standards to Chinese levels, that will likely be a good story to tell," said Zucker.
Ironically, rather than spotlighting U.S. sensitivities to foreign investment, the transaction may actually shed more light on the high barriers for entry that have been erected by Beijing.
"The subplot that I wonder about is whether Smithfield might have been lured or driven to this particular takeover acquisition by the difficulties associated with foreign direct investment in China," said Mayo.