Is QE3 Over Before it Begins?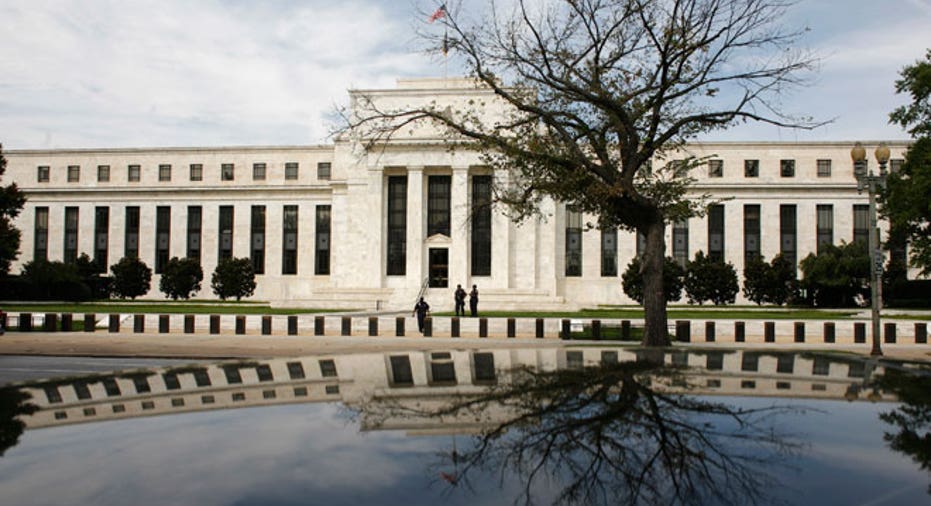 Investors were so certain the sluggish U.S. economy was going to require more easy-money help from the Fed that they already came up with a name for the next emergency program: QE3.
But what if a sudden acceleration of the U.S. economy made those guarantees of a third round of quantitative easing premature?
Friday's surprise surge in payrolls that sent the unemployment rate sinking to 8.3% has some market watchers wondering just that.
"If the unemployment rate continues to fall -- such as down another percentage point over the next year -- I do think it probably takes QE3 off the table," said Michelle Girard, senior economist at RBS. "Psychologically, getting it under 8% makes it a more difficult sell."
Dan Greenhaus, chief global strategist at BTIG, concurs. "Job growth at this pace and declines of this magnitude in the unemployment rate, if continued, would absolutely and unquestionably take QE3 off the table," he wrote in a note.
The sentiment comes after the Labor Department said Friday morning the U.S. added 243,000 jobs in January, rocking forecasts for a gain of just 150,000 jobs. While still high, the unemployment rate is now below the Fed's projected range of 8.5% to 8.7% by the end of 2012.
Many Fed watchers have believed it was only a matter of time until the Fed launched a third round of bond buying, which aims to stimulate the economy by bringing down long-term interest rates.
Yet economists at Barclays also said in a note that they view the January jobs report as "slightly lowering the likelihood of additional Fed easing," which is code for QE3. However, Barclays notes the population adjustment lowered an employment indicator that Fed chief Ben Bernanke said reflects a weak labor market.
Still, combined with new data released this week revealing the manufacturing and service sector expanded at a faster rate in January than in December, the case for QE3 may be shrinking.
"If the job picture continues with this fervor, it would be very difficult for Bernanke to get QE3 through," said Girard.
Even expectations for rates to stay ridiculously low have ebbed: the markets are now pricing in a 64% chance of an interest rate hike of 0.5% by the middle of 2014, compared with just 46% before the jobs report was released.
But don't throw away your QE3 hats just yet, especially given this economy and this Fed's track record.
After all, Bernanke surprised the financial markets in August 2010 when he unveiled a second round of quantitative easing, then dubbed QE2, and he is understandably eager to prevent the U.S. economy from succumbing to stall speed.
"I think this chairman is very dovish. I think he and other members are very much inclined to act to provide further support," said Girard, who still puts the chances of QE3 at 60%.
For Bernanke to rule out QE3, the gains in the job market would need to be corroborated through continued improvements across the economy, especially in healthier GDP growth and in the housing market.
"I personally think the onus is more on the data to stay strong enough to keep them from acting as opposed to worsening to get them to act," said Girard.