Is Christie Grandstanding or Washington Standing Down…or Both?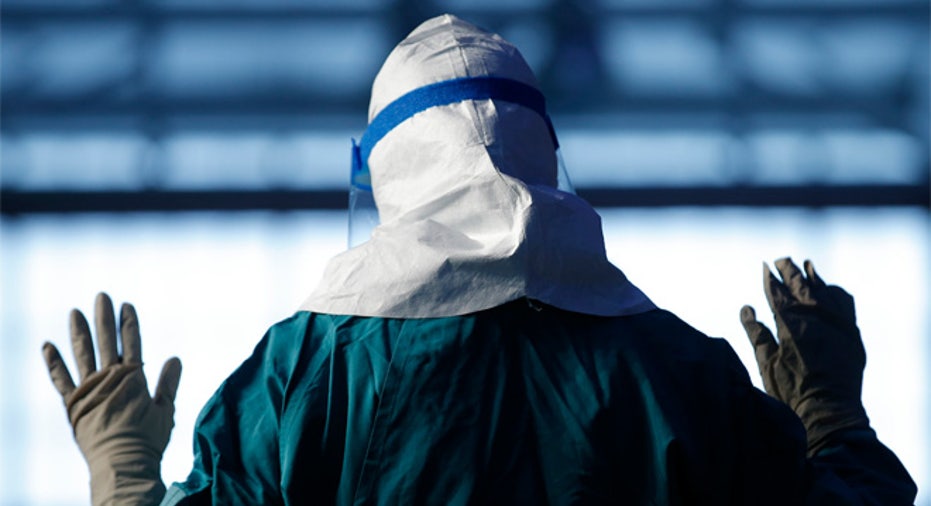 Never mind whether New Jersey Governor Chris Christie bungled his Ebola response by quarantining, and then un-quarantining a nurse just back from West Africa, focus on why he did it. And while you're at it, focus on why five other governors urged similar quarantines in their own states.
They took matters into their own hands because when it came to guidance from Washington, they were just throwing up their hands. That's not to say that Christie or New York Governor Andrew Cuomo might have other motives -- both are reportedly harboring presidential runs -- but their sweeping directives are as much the result of widespread frustration with Washington.
Today's New York Daily News cover featuring a photo of President Obama's new Ebola point man Ron Klain, with the headline, "Where the Hell Czar You?" typifies not only the impatient mood of the press, but the electorate itself.
"There's no doubt in my mind such issues feed a narrative that Washington is failing," historian Larry Sabato says. "It doesn't help the president (and) it clearly doesn't help Democrats."
That might not be fair or right, but it just is, and it feeds a perception of a giant leadership vacuum. And what politician worth his or her salt doesn't want to take advantage of something like that and happily volunteer to fill the void?
The question is how did it got to this point, and whether the president or anyone else for that matter could or can change the narrative. Perhaps it's the constant near litany of threats that's throwing Washington off and throwing many Americans into a tizzy. Ebola is only the latest example. Similar early missteps have bedeviled this country's initial response to everything from scandals at the IRS to implementation of the healthcare law itself.
Throw in the terror threat from ISIS, and now terror threats around the globe, and you've got a lot of nervous folks convinced Washington either doesn't grasp these problems, or is totally incapable of addressing them. Enter governors stepping up because they say the administration is standing down.
None of this is new. Remember how Texas Governor Rick Perry took matters into his own hands when, after repeated calls to the president for more security at the border, he called up 3,000 national guardsmen, on the state's dime, to do just that.
Ditto Arizona Governor Jan Brewer, so frustrated by Washington's inability to deal with the immigration mess, that she instituted a crackdown on illegals of her own -- that prompted no less than Attorney General Eric Older to all but hold her and the state in contempt. She was told to cease and desist, much as Arizona Sheriff Joe Arpaio was ordered to do the same, when it came to his "constitutionally questionable" round-up of suspected illegals in Maricopa County.
Arpaio tells me he's just trying to do his job, and "it's Washington getting in the way of that job."
But for the sheriff, this isn't about politics, this is now about life and death. Arpaio points to the man suspected in the killings of two sheriff's deputies in Sacramento, Calif. It turns out the alleged assailant originally identified as Marcelo Marquez, was actually Luis Enrique Monroy-Bracamonte, who had been arrested in Maricopa County in 1996, then deported.
"He was booked into the jails I run for drug-related convictions," Arpaio explained. "He was evidently turned over to ICE and then deported on two occasions."
Yet no matter how often he was sent back, Arpaio said "the guy kept coming back." Asked whether ICE dropped the ball, Arpaio added it was more a case of ICE "never even picking up the ball."
But it's the sheriff's actions being scrutinized by Washington, not the illegals he's rounding up. The same goes for his state's governor and other governors who insist they're simply trying to implement federal laws the federal government is not.
That doesn't justify some of their unilateral actions, but it goes a long way toward explaining them. As Sabato put it, mayors and governors and even a few rebellious and vulnerable Democratic senators get to a point where they have to show they are doing something -- yep, even if that "something" ends up being a whole lot of "nothing."