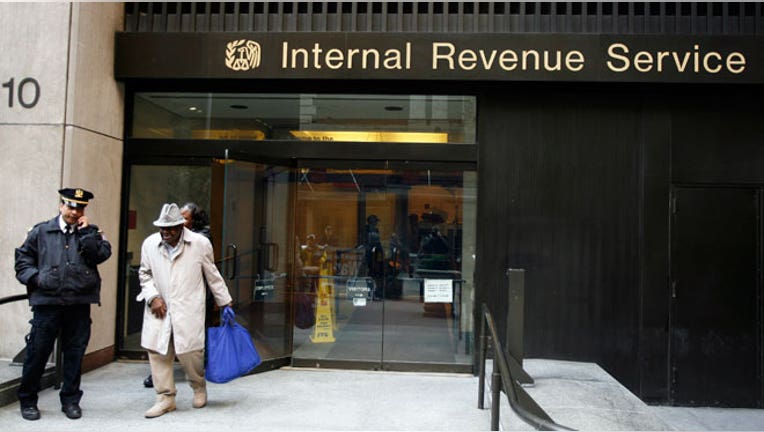 The audit tables have turned on the Internal Revenue Service with a new report showing the agency spent nearly $50 million on training conferences over a three-year period. The report is another black eye for the embattled agency, which is already facing scrutiny for unfairly targeting conservative groups during recent election cycles.
The report, released by the Treasury inspector general for tax administration, shows the IRS hosted 225 employee conferences from 2010 through 2012 at a total cost of $49 million.
The watchdog report detailed a 2010 IRS conference in Anaheim for close to 2,600 employees that cost $4 million and used funds from the Tax Collectors Enforcement budget to cover part of the tab. At that conference -- which included luxury rooms and free drinks --132 IRS officials received room upgrades.
"Effective cost management is especially important given the current economic environment and focus on government efficiency," Inspector General J. Russell George said in a statement. "Certain of the IRS's expenses associated with the Anaheim conference do not appear to be a good use of taxpayer funds."
The report also highlighted "questionable expenses" for speakers, employee gifts and video production at that conference, specifically $44,500 for two keynote speakers and $64,000 for "gifts/trinkets" for IRS workers.
What's more, video evidence of the needless spending shows IRS employees dancing to the "Cupid Shuffle" and a training video featuring  a "Star Trek" parody for the Anaheim conference that included a mock spaceship set that cost $2,400 to build.
House Oversight Committee Chairman Darrell Issa, (R-Calif.), is holding a hearing June 6 on how the agency spends its budget.
The report was released on the same day the Republican-led House Ways and Means Committee heard from members of conservative groups that faced unfair IRS scrutiny during the 2010 and 2012 elections.
Kevin Kookogey, chairman of the Williamson County Republican Party in Tennessee, told lawmakers at the hearing the IRS "unlawfully delayed" his application for tax-exempt status by using "unconstitutional criteria."
"The types of questions asked by the IRS included asking me to identify the political affiliation of my mentors, and that I advise the IRS of my political position on virtually every issue of importance to me. For good measure, I was asked to identify those whom I train, and that I inform the federal government in detail what I am teaching my students."
To be fair, the IRS isn't the only government agency found to spending lavishly on conferences. In 2010, the General Services Administration (GSA) spent close to $1 million for a Las Vegas conference that resulted in the resignation of the GSA administrator after photos emerged of him in a bathtub.
New acting commissioner Danny Werfel, appointed by President Barack Obama last month, admitted to lawmakers Monday that taxpayers no longer trust the agency, but that he was he was "committed to restoring that trust."
This is the full report from the Treasury inspector general for tax administration: