Iran Ratchets Up War of Words with Trump Administration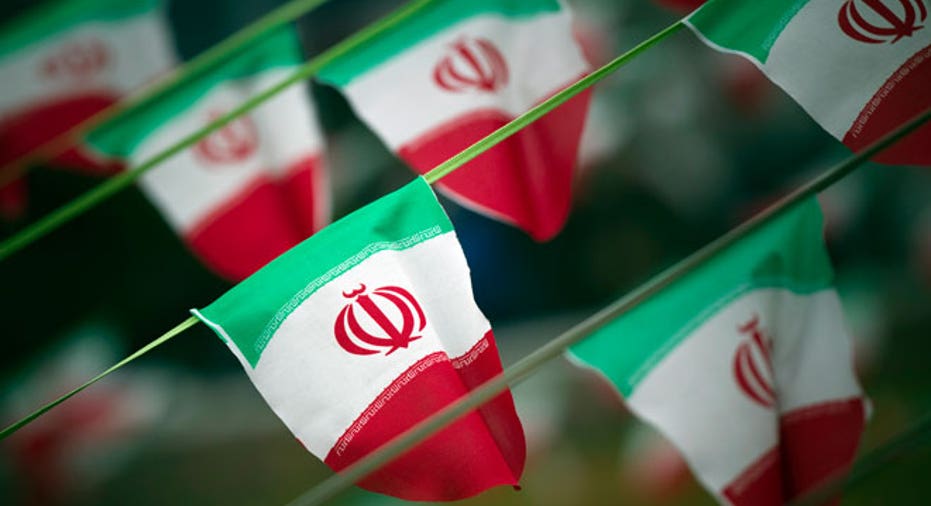 Iran ratcheted up its war of words with the Trump administration Thursday, dismissing a White House assertion that it was "on notice" as a hollow provocation, as tensions flared between the longtime foes.
National-Security Adviser Mike Flynn on Wednesday characterized Iran as a destabilizing influence in the Middle East and said the country was "officially on notice." Administration officials said they were reviewing U.S. policy and considering a range of options including tougher sanctions.
Iranian Foreign Ministry spokesman Bahram Ghasemi responded by calling the White House rhetoric "baseless, repetitive and provocative," according to the official Islamic Republic News Agency.
President Donald Trump echoed Mr. Flynn's comment in a tweet Thursday morning. Asked Thursday if military action against Iran was off the table, Mr. Trump said "Nothing is off the table."
Tehran has also warned of the U.S. taking measures contrary to its international and regional commitments, an apparent reference to the nuclear deal between Iran and six world powers in 2015. Under that deal, Iran scaled back its disputed nuclear program in exchange for sanctions relief. New U.S. sanctions could lead Iran to claim a violation.
While Iran didn't threaten any concrete action, a further escalation of rhetoric threatens to fracture fragile ties with the U.S. and undo years of careful diplomacy pursued under President Barack Obama, according to Ali Vaez, a senior Iran analyst at the Brussels-based International Crisis Group.
"The ambiguity of the U.S. threat is dangerous given the level of mistrust and risks of misunderstanding," he said. "Tensions could easily spiral out of control, resulting in a conflict that would make the wars in Iraq and Afghanistan look like a cake walk."
Mr. Trump made no secret of his antagonism toward Iran during his campaign. He called the nuclear accord the "stupidest deal of all time" and vowed to undo it. Close associates of Mr. Trump, including Central Intelligence Agency chief Mike Pompeo, were among leading critics of the deal.
Mr. Trump piled pressure on Iranians by signing an executive order Friday that barred them and nationals of six other Muslim-majority countries from entering the U.S., a move aimed at keeping terrorists out.
Iran's test launch of a ballistic missile over the weekend sparked the latest round of vitriol. Iran has tested missiles several times since the deal, but this was the first since Mr. Trump took office.
Israel and Western powers including the U.S. have long sought to contain Iran's missile program, fearing the weapons could be aimed at Israel and possibly equipped with nuclear warheads.
Mr. Obama's administration imposed new sanctions on 11 Iran-related entities last year, responding to an earlier ballistic missile test.
The Israeli and U.S. ambassadors to the United Nations condemned the latest launch, but Iranian officials defended their missile program, asserting it was for defensive purposes and didn't violate the nuclear deal.
A U.N. Security Council resolution endorsing the deal calls upon Iran not to test-fire missiles designed to be able to carry nuclear warheads. Iran says its missiles aren't designed for that purpose.
The testy exchanges over the missiles play into the hands of Iranian hard-liners who draw political support for their resistance to the U.S., widely viewed there as a main enemy, according to Mehdi Khalaji, a fellow at the Washington Institute for Near East Policy.
Mr. Trump's ban also mostly affects the U.S.'s natural allies in Iran -- wealthier people more likely to want to engage with the world and oppose the country's rigid clerical governing system, he said. Iranian Supreme Leader Ayatollah Ali Khamenei has final say in most state matters in Iran.
"The government is trying to convince people that the U.S. is not an enemy of the government but the enemy of the people," Mr. Khalaji said. "This travel ban targets people, which [in the government's logic] means the U.S. has problems with each Iranian individual, not the regime."