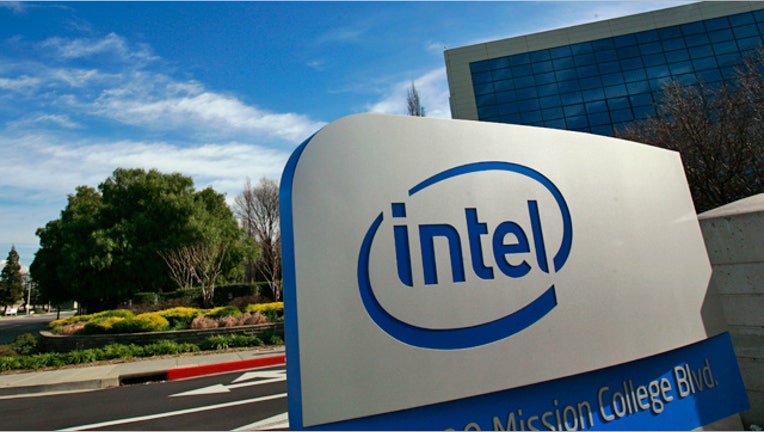 Intel Corp. is the latest company racing to shape the future of autonomous transportation, joining traditional car makers, parts manufacturers and technology companies.
Intel said Monday that it struck a deal to buy Mobileye NV for about $15.3 billion. Mobileye makes chip-based camera systems that power semi-automated driving features used in cars today, and is working to put that technology in self-driving cars.
BMW AG said in January that it will have 40 autonomous test vehicles on roads later this year, a development forged in part through a technology partnership with Intel and Mobileye.
Tesla Motors Inc. vehicles offer semi-automated driving features. Last fall, the electric car company said that it plans to charge buyers of its newest cars $8,000 to activate an expanded, fully autonomous driving technology. In January, U.S. regulators closed a probe of a fatal crash involving a Tesla Motors Inc. car driving itself, concluding the Silicon Valley auto maker's semi-automated technology didn't contain a safety defect.
Ride-hailing company Uber Technologies Inc. has been testing driverless vehicles that carry passengers in Pittsburgh and San Francisco. In August, Uber bought Ottomotto LLC, a self-driving truck technology startup, for $680 million. That deal has come under scrutiny recently after Waymo LLC, the self-driving car unit of Google parent Alphabet Inc., sued Uber, accusing the ride-hailing company of stealing trade secrets to jump-start its own autonomous vehicle program. Uber has said the move is a "baseless attempt to slow down a competitor."
Alphabet Inc.'s car program had nearly 60 self-driving vehicles on roads in four states as of August, and those vehicles accumulated more than 2 million miles on public roads.
Qualcomm Inc. agreed to pay $39 billion for the world's largest developer of chips for automobiles, NXP Semiconductors NV, in October. NXP's position in the fast-growing automotive-chip market was a key motivation for the deal.
Samsung Electronics Co. agreed to buy U.S. automotive technology manufacturer Harman International Industries Inc., for $8 billion in November. Harman has diversified into software development and components for connected cars, such as Wi-Fi connectivity and navigation systems.
General Motors Co. bought Cruise Automation Inc. , a Silicon Valley company developing autonomous-vehicle technology, for more than a $1 billion in May. GM also invested $500 million in San Francisco-based Lyft Inc. to develop a self-driving taxi service.
Ford Motor Co. said last month that it bought majority ownership of an artificial-intelligence startup called Argo AI as part of plans to invest $1 billion in the company. Artificial-intelligence and machine learning are critical for helping computers understand and process visual data needed for driving. In August, the company said it acquired an Israeli machine learning firm, SAIPS, which has 12 employees, and invested $75 million in Morgan Hill, Calif.-based laser sensor maker Velodyne Inc. to boost its autonomous-vehicle know-how.