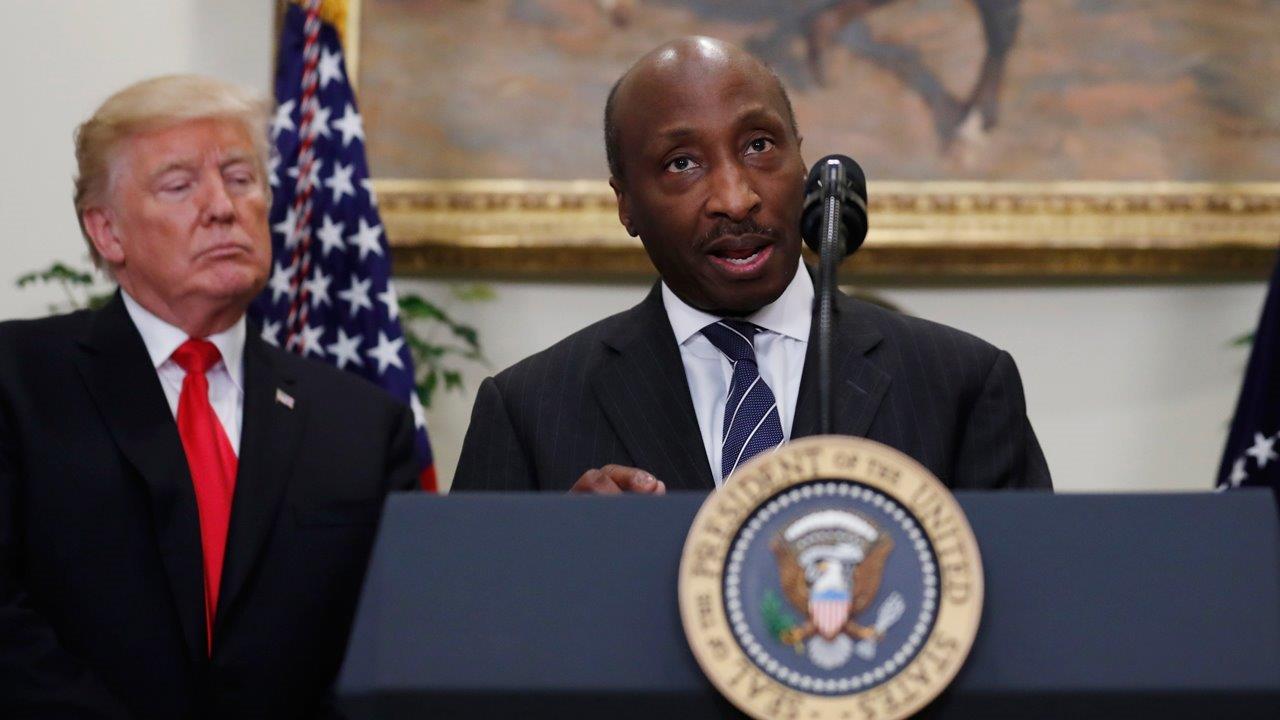 Intel CEO Brian Krzanich announced late Monday that he is stepping down from President Donald Trump's American Manufacturing Council, becoming the third executive to leave the group over the course of one day.
"I resigned to call attention to the serious harm our divided political climate is causing to critical issues, including the serious need to address the decline of American manufacturing. Politics and political agendas have sidelined the important mission of rebuilding America's manufacturing base," Krzanich said in a statement.
He added, "I resigned because I want to make progress, while many in Washington seem more concerned with attacking anyone who disagrees with them. We should honor – not attack – those who have stood up for equality and other cherished American values. I hope this will change, and I remain willing to serve when it does."
Along with the Intel exec, Under Armour CEO Kevin Plank and Merck CEO Kenneth Frazier both tendered their resignations from the council Monday.
"I love our country and our company and will continue to focus my efforts on inspiring every person that they can do anything through the power of sport which promotes unity, diversity and inclusion," Plank said in a statement.
I love our country & company. I am stepping down from the council to focus on inspiring & uniting through power of sport. - CEO Kevin Plank pic.twitter.com/8YvndJMjj1

— Under Armour (@UnderArmour) August 15, 2017
Frazier, one of the most prominent African-American business executives, said he was quitting the president's manufacturing council "as a matter of personal conscience" and that he felt "a responsibility to take a stand against intolerance and extremism."
Following the Merck CEO's announcement Monday morning, the president criticized him on Twitter, saying he should focus on bringing jobs back to the U.S. and lowering drug prices.
Now that Ken Frazier of Merck Pharma has resigned from President's Manufacturing Council,he will have more time to LOWER RIPOFF DRUG PRICES!

— Donald J. Trump (@realDonaldTrump) August 14, 2017
.@Merck Pharma is a leader in higher & higher drug prices while at the same time taking jobs out of the U.S. Bring jobs back & LOWER PRICES!

— Donald J. Trump (@realDonaldTrump) August 14, 2017
While neither Plank nor Frazier gave specific reasons for leaving, all three executives' decisions to step down come after what some—including both Democratic and Republican lawmakers—have called a feeble response by Trump to violent clashes at a white nationalist rally in Charlottesville, Va., on Saturday, which left one woman dead and more than a dozen other people injured.