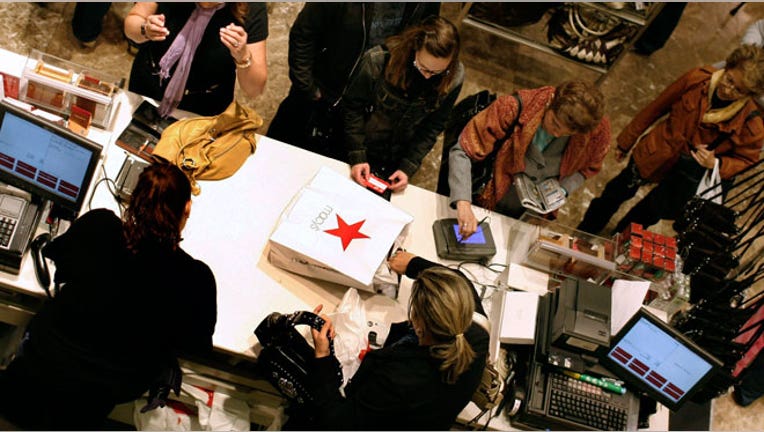 Inflation is finally edging higher, just like the Federal Reserve said it would.
That's important because the Fed has said it won't raise interest rates until central bankers are confident of reaching the Fed's dual mandate of full employment and price stability, which is defined as an unemployment rate of 5.2%-5.6% and annual inflation growth at about 2%.
The unemployment rate achieved its goal months ago and now stands at 5.3%, its lowest level in seven years. Inflation has proven far more vexing to Fed policy makers, hovering stubbornly at about 1% through much of 2014 and early 2015.
Now that appears to be changing, just as the Fed has long predicted. The core inflation rate, as measured within the Consumer Price Index released Friday by the U.S. Labor Department, has risen 1.8% from a year ago, up from a 1.7% year-over-year increase in May.
Chris Williamson, chief economist at research firm Markit, said "from a policy perspective, the core inflation rate is the most interesting number to be looking at" because the increase in core inflation "pours further fuel on expectations of U.S. rates rising by the end of the year."
Inflation has long been the missing ingredient as the Fed has pressed its case for 'normalizing' U.S. monetary policy after years of unprecedented stimulus and intervention in the wake of the 2008 financial crisis.
Fed Chair Janet Yellen has made it clear in recent public statements that the Fed is "likely" to raise rates at some point in 2015 (possibly as early as September) if the economic data suggests the U.S. economy can absorb the higher borrowing costs that will come with higher interest rates.
In addition to watching the annual inflation rate, the Fed is keeping a close eye on wage growth, which has also remained stubbornly weak despite a labor market that has generated a robust 230,000 jobs each month over the past 12 months.
However, Yellen and her colleagues have maintained for months that the tightening labor market will eventually push wages higher, and that's been the case in May and June. According to this viewpoint, higher wages will ultimately create more demand for goods, pushing prices higher and lifting inflation to the 2% level targeted by the Fed.
Friday's CPI report suggests the Fed's inflation predictions are coming to fruition.
The Fed has been reluctant to raise rates off their current near-zero range because higher rates will make borrowing more expensive for consumers and businesses. The former will find it more expensive to borrow for big ticket items such as homes, cars and appliances, and the latter will find it more expensive to borrow for expansion and capital improvements.
"Meanwhile, core CPI inflation is expected to move back towards 2% by late summer. Rebounding inflation combined with solid employment growth will likely lead the Fed to raise rates in September," said analysts at Oxford Economics in a research note on Friday.