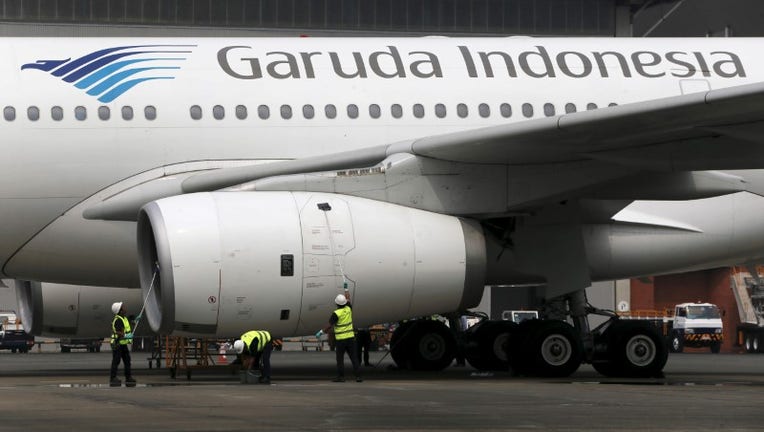 Indonesia's anti-corruption agency said on Thursday it was treating the former chief executive of airline PT Garuda Indonesia Tbk as a suspect in a bribery case.
Indonesia's Corruption Eradication Commission (KPK) said in a statement the CEO of Garuda from 2005 to 2014 was suspected of taking bribes related to the purchase of planes and machines from Rolls-Royce and Airbus .
The KPK did not refer to the CEO by name but, as is its custom, used initials - in this case "ESA". The CEO of Garuda from 2005 to 2014 was Emirsyah Satar, who is now chairman of Indonesian conglomerate Lippo Group's e-commerce platform MatahariMall.com.
Satar and his assistant did not respond to Reuters' requests for comment. MatahariMall said it supported the legal process in Indonesia, but declined further comment. Rolls-Royce and Airbus did not immediately respond to requests for comment.
The KPK said it found evidence that "ESA" had received 20 billion rupiah ($1.5 million) of cash and items worth $2 million in Singapore and Indonesia from another suspect.
KPK Chairman Agus Rahardjo said at a news briefing its probe was directed against individuals, and would not affect Garuda's operations.
Garuda's vice president for corporate communication, Benny S. Butarbutar, said the airline would cooperate with the KPK, adding the investigation "has no connection to our corporate activities."
Rolls-Royce agreed to pay authorities more than $800 million to resolve charges of bribing officials in six countries in schemes that lasted more than a decade, the U.S. Justice Department and Britain's Serious Fraud Office (SFO) said in statements on Tuesday.
Britain's SFO last year launched an investigation into suspected fraud, bribery and corruption in some Airbus aeroplane sales, following discrepancies found during an internal company audit of applications for UK government export credits. Neither the UK authorities nor Airbus has said which airlines' aircraft are affected by the probe. ($1 = 13,368.00 rupiah)
(Reporting by Cindy Silviana, Fransiska Nangoy and Tim Hepher; Writing by Eveline Danubrata; Editing by Mark Potter/Keith Weir)