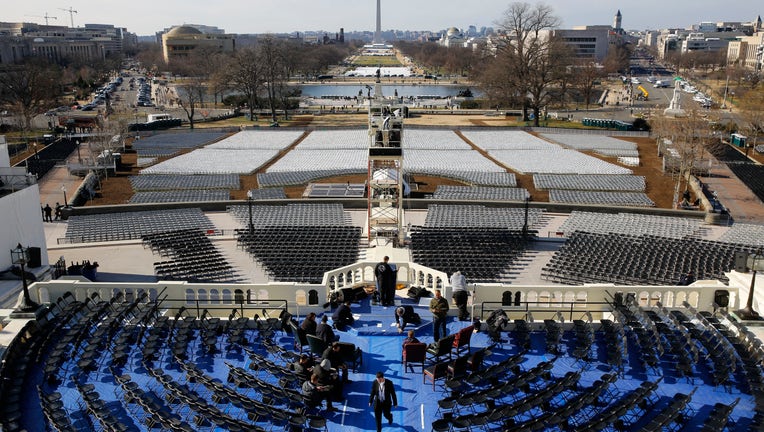 Sixteen-year-old singing sensation Jackie Evancho says she is just "going with" all the Trump momentum she is experiencing — both positive and negative — since it was announced last month that she will sing at the president-elect's inauguration on Friday.
"I am noticing a bit more traction. My numbers on social media have been increasing. I'm just glad that I'm getting new fans," Evancho told FOXBusiness.com.
As for the negative blacklash, she says that she's handling it just fine.
"It doesn't really affect me. It has nothing to do with me," adding, "And, for those who are hating on me for this, they are doing it for the wrong reason because I'm not doing this for politics, I'm doing this for the honor of my country."
Evancho, who got her start on America's Got Talent at just 10 years old, says she actually met Trump a long time ago.
"When I was fresh off of America's Got Talent, he had me do a private gig," Evancho said.
Trump, who has been very vocal on Twitter (NYSE:TWTR) about not wanting any celebrities at his inauguration, did tweet that Evancho's album sales have "skyrocketed" since it was announced that she will be performing the National Anthem.
Jackie Evancho's album sales have skyrocketed after announcing her Inauguration performance.Some people just don't understand the "Movement"

— Donald J. Trump (@realDonaldTrump) January 4, 2017
And, according to analysis from Billboard, her album, "Someday at Christmas," did see a sales bump of 11,000 copies during the last week in December, a 94% boost compared to the previous week, which some analysts say is typical for Christmas albums.
Evancho says she is nervous for her big day but is excited to "make her mark."
"I'm working on an album that should be released early spring, so I'm going with it and seeing what happens."